How IT staff can help victims of war-time violence
The CARE International Three Peaks Challenge, in association with Computer Weekly, is quickly approaching and the charity is urging teams to sign up while they still have plenty of time for fundraising and training.
The CARE International Three Peaks Challenge, in association with Computer Weekly, is quickly approaching and the charity is urging teams to sign up while they still have plenty of time for fundraising and training.

Download this free guide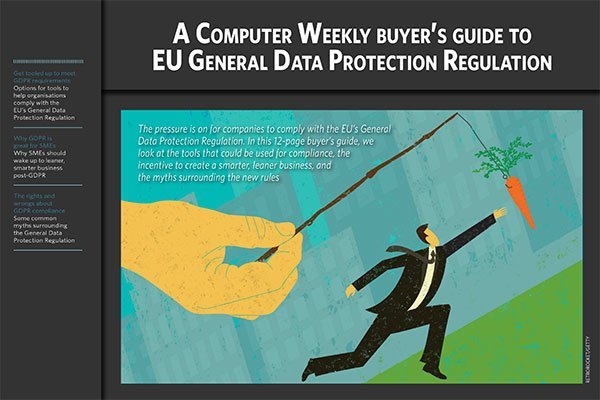 Computer Weekly's Buyer's Guide to GDPR Part 2
In this 12-page buyer's guide, we look at the tools that could be used for compliance, the incentive to create a smarter, leaner business, and the myths surrounding the new rules.
By submitting your personal information, you agree that TechTarget and its partners may contact you regarding relevant content, products and special offers.
You also agree that your personal information may be transferred and processed in the United States, and that you have read and agree to the Terms of Use and the Privacy Policy.
The event provides a chance for IT teams across the UK to take on the tough challenge of climbing Britain's three highest peaks in 24 hours.
As well as raising money for a worthy cause, teams from past events have said the process is great for team-building, fitness and fun.
CARE International is an aid agency working across the world to help people. It uses a variety of IT initiatives to support its projects, including online campaigning.
CARE's latest campaign looks at the almost ignored problem of the horrific sexual violence women and girls suffer in areas of conflict. The problem was highlighted last year by Patrick Cammaert, former UN Peacekeeping Operation Commander in the Democratic Republic of Congo. He said it is now more dangerous to be a woman than to be a solider in modern conflict.
The "Voices Against Violence" campaign will see CARE eventually lobbying the UN to improve protection for women who are targeted by rape and other crimes. The United Nations Security Council has adopted Resolution 1820 which aims to protect civilians by demanding that all parties in a conflict take steps to protect people from sexual violence.
But not enough is being done, the charity says. Women are still at risk, and are often unable to report the crime because of fear of their attackers, or the authorities' lack of power.
CARE has launched an online petition which will be sent to the UN, ahead of a report by Secretary General Ban Ki Moon on the implementation of the Resolution, planned for June 2009.
Web manager James Elliot says web campaigning is not only a hugely useful, cheap tool, it is increasingly important in an online world.
"The world is changing and people are communicating differently," he said, "They are making much more use of online tools such as personal homepages such as iGoogle, as well as Facebook and Twitter."
Embedding viral functionality in the campaign pages, by allowing people to e-mail the campaign to their friends, means charities can reach more people at a lower cost.
"The campaign can be announced to a large amount of people instantly by using e-mail, CPC advertising, and prominent banners on our websites," said Elliot. "New media is also a good way to target younger audiences and to get them personally involved.
"They are also highly effective as they can contain images, video and engaging copy and it is usually just a click or two away for the supporter to add their name and help make a difference."
The internet may provide new ways to reach people, but at heart campaigning still has the same aim - to make a difference to the lives of the people it initially intends to help.
"A powerful online campaign has a beginning, middle and end - like the narrative in a good story. It is important to keep those who have taken part in the loop and communicate regularly on the campaigns' progress.
"A good campaign needs to spark imagination, even outrage - which builds energy and then can turn a campaign into movement where it can take on a life of its own."
IT staff who want to support this vital work can, by taking part in the Three Peaks Challenge. It is hard work, with plenty of training to get through before the June event, and with £6,000 to raise between the team. But current participants say it is more than worth it. Rob Mackmurdie, IT director and team leader at the Rugby Football Union, said of his team, "We know we work well together in the IT environment so this is a real chance to challenge ourselves in totally unfamiliar surroundings!"
To take part in the challenge, go to carechallenge.org.uk.
To sign the Voices Against Violence petition, go to careinternational.org.uk/vav.
Read more on E-commerce technology