Get away
If having four days off work over the Easter weekend is an unusual treat, you definitely need to have a rethink, writes Nathalie...

Download this free guide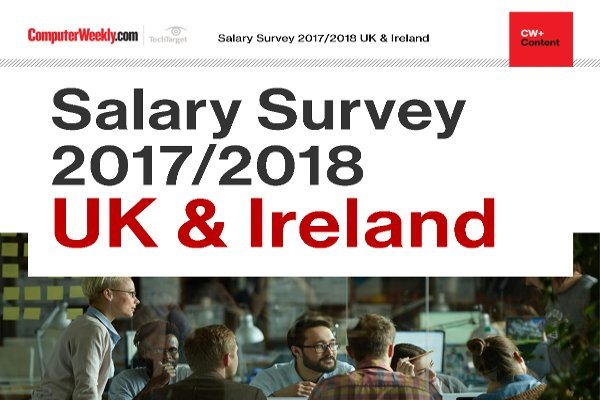 UKI Salary Survey 2017/2018
Compare your salary and career progression with over 1200 IT professionals with Computer Weekly's 2017 UKI Salary Survey.

By submitting your personal information, you agree that TechTarget and its partners may contact you regarding relevant content, products and special offers.

You also agree that your personal information may be transferred and processed in the United States, and that you have read and agree to the Terms of Use and the Privacy Policy.

If having four days off work over the Easter weekend is an unusual treat, you definitely need to have a rethink, writes Nathalie Towner



A week skiing in the Austrian Alps, a fortnight in the Caribbean or a romantic weekend in Paris are what most of us dream of during our working hours. Why then do so many ITers not make full use of their holiday entitlement?

"I am allowed 20 days' holiday a year but last year I took 16," says software officer Mark Smith. "I didn't use all my holiday because the deadline of the project I was working on did not allow time for me to take my remaining holiday entitlement."

Smith's experience is all too common in the IT world, where essential projects have to be implemented within strict time constraints.

To compensate for this, some companies allow their employees to carry unused holiday entitlement over into the following year or offer money for the days not taken. However, this is rarely an adequate solution.

Smith has a colleague who has been gaining holiday every year for the past three years and is starting to realise that he will never be able to use up all the time owing to him.

Workers in the UK get the least statutory annual leave of all European countries and also have to manage on the lowest number of bank holidays, according to a Trades Union Congress (TUC) survey. But despite being at the bottom of the pile, UK workers still give up millions of paid holiday days each year.

"Work is far more pressurised than it used to be, so it is extra important for people to take their holiday," says Sally Dench, senior research fellow at the Institute for Employment Studies. "It is not humanly possible to keep working without a break. People come back from holiday feeling refreshed, you need to give your brain a break."

Workers who take holiday and who do not work long hours can actually be more productive than their stressed-out colleagues. France has a higher statutory minimum of 25 days holiday, (compared to the UK's 20 days for those who work a five-day week), and operates a 35-hour week, yet there appears to be no ill effect on the country's productivity.

Further research carried out by the TUC shows that more than half of all managerial and professional employees work extra hours to deal with excessive workloads.

"There is a tendency at managerial level to not take all your holiday because you want to get things done," says Rob Delaney, a senior IT manager. Last year he used 22 of his 25 days holiday, but he intends to use his full entitlement this year.

"I try to book holidays in between projects or work projects around my holiday - it is all about planning properly," he says.

Organisation is definitely key to getting away from the office. Dench is well aware that IT professionals work to tough deadlines and have to be present when a project goes live, but she also believes that people are guilty of putting pressure on themselves.

"The place won't collapse if you are not there," she says. "It is often about people not being organised - the same can apply to people who work long hours."

There will always be work to do, but most ITers will have periods when there is some slack. However, some people harbour the belief that taking holiday will have an adverse affect on their career prospects.

"There is a culture of presenteeism in many organisations," says Theo Blackwell, policy specialist at the Industrial Society. "People believe that just by being seen to be there they will be viewed as being more productive, but this leads to increased stress and poorer performance over time."

Managers need to make sure people take their holiday, and they should set an example by taking time off themselves. If the company culture encourages people to forego their full holiday entitlement it can be difficult for one individual to break the mould.

But sometimes it is the employee who happily chooses to give up their holiday because they have such a strong commitment to their work.

"I haven't had a proper holiday in two years," says IT manager Stuart Rogers. All I have had is a couple of days off at a time. I keep meaning to go but then things keep coming up, the time before last it was the office move, and then there was 11 September."

Rogers is under pressure because he is part of a small team and, because he set up a lot of the bespoke applications in the company himself, he does not like to be away for too long. "A couple of years ago I kept putting off taking a holiday and the chairman came to see me and insisted I take a week off," he says. "I ended up going to Turkey for a week and I felt a lot happier in myself when I got back."

Remember, the benefits from a holiday do not just come from a fortnight lounging about in the sun. A few days tagged onto a weekend or a random day in the middle of the week can all contribute towards a healthier work/life balance. So get organised, get booking - and don't give anyone your mobile number.

Why UK workers are not using their holiday entitlement
Research carried out by the Institute for Employment Studies identified the following as the main reasons why staff fail to take a break:

Pressure arising from heavier workloads, increasingly demanding customers (in particular, increased expectation of 24x7 service), greater competition, fewer staff and tighter budgets
Poor organisation. Although few staff think they would be able to reduce their working hours if they were better at managing their time, in some organisations there are clearly issues with prioritisation, individual inefficiencies and work organisation
Long-hours cultures. Working long hours is often interpreted as demonstrating commitment. The example set by managers working long hours and peer pressure can generate such cultures. Job insecurity and individuals feeling the need to prove their indispensability are issues for some employees
Individuals' strong commitment to their work, colleagues and customers. In some cases this is because they enjoy their work and take a personal pride in it. In others, this commitment arises out of a desire to enhance career prospects
A need to improve pay through overtime payments, commission or performance-related pay.
Source: Breaking the Long Hours Culture by Kodz, Stebler, Kersley and O'Regan (Institute for Employment Studies)
Read more on IT jobs and recruitment