Gateway returns to PC market following heavy second-quarter losses
Gateway plans to refocus attention onPCs as it moves away from the consumer electronics market it believed would return it to...
Gateway plans to refocus attention onPCs as it moves away from the consumer electronics market it believed would return it to profitability a year ago.

Download this free guide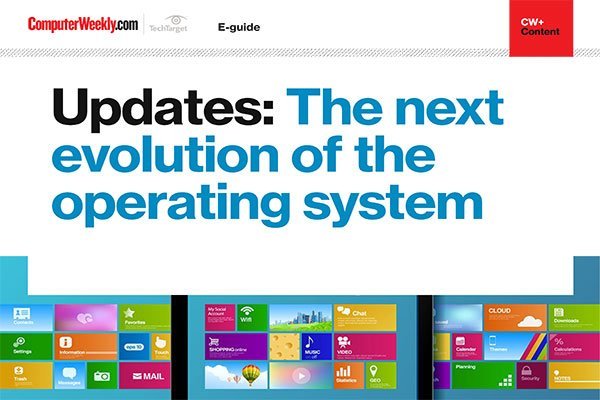 Software Updates: Our latest e-guide is available for your device. Download now?
See how operating systems are evolving with the help of continuous updates and learn about how the Spectre and Meltdown microprocessor flaws have led to improved, more secure processors being released and how Microsoft is evolving its Windows desktop operating system.
By submitting your personal information, you agree that TechTarget and its partners may contact you regarding relevant content, products and special offers.
You also agree that your personal information may be transferred and processed in the United States, and that you have read and agree to the Terms of Use and the Privacy Policy.
Gateway recorded a net loss of $339m (£184m) in the second quarter to 30 June, although $289m of that loss was due to restructuring and transformation charges from job cuts this year at the PC supplier. Revenue was $838m, up 5% on the second quarter in 2003, but lower than the revenue guidance Gateway provided in June.
The consumer electronics strategy, unveiled in May last year, centred on digital televisions, cameras, audio equipment and home networking products. Gateway hoped that increased sales of these higher-margin products would help increase revenue and profits without having to rely on the volatile and low-margin PC market. It introduced 100 new products last year in more than 20 different categories.
Gateway had some initial success with its 42in plasma television, which it introduced at a "disruptive" price, said Toni DuBoise, an analyst with Current Analysis. But the company was unable to translate that success into other areas.
"We were not making a lot of money on the consumer electronics side at all," said Wayne Inouye, president and chief executive officer. "It's a very difficult business model to make any money as a brand."
Gateway is not completely abandoning the consumer electronics market, but it will stop making and selling certain products over the rest of the year. It will continue to develop some of its other consumer electronics products, most likely its digital televisions.
Inouye took over the chief executive position at Gateway from company founder and chairman Ted Waitt when Gateway bought eMachines earlier this year. Inouye revived eMachines with a strategy centred on low-cost desktops and notebooks sold exclusively at retail, DuBoise said.
The integration of the eMachines products into Gateway's business paid immediate dividends, with a sharp increase in the number of PCs shipped by the company compared to last year. Gateway shipped 795,000 units in the second quarter, compared to 490,000 units in the second quarter of 2003.
eMachines desktops will be targeted at the low-end of the PC market, while Gateway-branded systems will embrace the high end. The dividing line between those two markets is around $700, Inouye said.
Tom Krazit writes for IDG News Service