European IT Outsourcing Deals: 2005 in review
Why service providers ran faster to stand still
Forrester's quarterly outsourcing survey identified more outsourcing contracts than ever before in 2005 — it recorded 305 separate contracts.
The UK stood firm at the head of the outsourcing league. Government and public sector activity growth was the single most notable feature of the year, with contract numbers up and aggregate deal value vastly increased; UK central and local government took the lion's share.

Download this free guide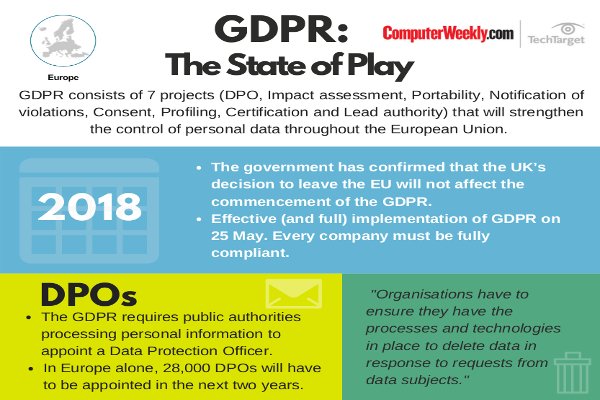 Infographic: GDPR - The State of Play
Get the latest information on how GDPR is going to affect your business and how to avoid any unwanted fines with this simple infographic.
By submitting your personal information, you agree that TechTarget and its partners may contact you regarding relevant content, products and special offers.
You also agree that your personal information may be transferred and processed in the United States, and that you have read and agree to the Terms of Use and the Privacy Policy.
As in 2004, about two-thirds of the contracts signed were new deals, but they had a higher average contract value in 2005. The number of deals for five years or less increased to about 70% of all deals. Because of this, and because many contracts clustered toward the bottom of the deal value range, most service providers had to work hard to build bookings success.
Click here to get the full picture of 2005 and what to learn in the future.
Read more on IT legislation and regulation