E-tailers blame banks for rise in card fraud
Bill Goodwin Retailers have accused banks of complacency following revelations that online credit card fraud is costing up to...
Bill Goodwin Retailers have accused banks of complacency following revelations that online credit card fraud is costing up to 10% of their Web site's turnover.
More than 50% of Web retailers have lost money to fraudsters and 18% have been hit by the same fraudster up to three times, research by credit and business information group Experian has revealed.

Download this free guide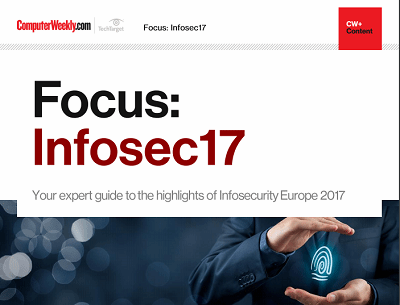 From forensic cyber to encryption: InfoSec17
Security technologist Bruce Schneier's insights and warnings around the regulation of IoT security and forensic cyber psychologist Mary Aiken's comments around the tensions between encryption and state security were the top highlights of the keynote presentations at Infosecurity Europe 2017 in London.
But retailers have laid the blame at the door of the banks, and claimed that banks persistently ignored requests to supply the information retailers need to tackle the problem.
"It is absolutely clear what should be done. The banks need to have a proper engagement in the marketplace. The majority of problems are very simple to fix and they would be fixed if the banks were prepared to exchange information," said James Roper, chairman of industry body the Interactive Media Retail Group (IMRG).
The crux of the problem, according to IMRG, which represents 300 organisations including Marks & Spencer and John Lewis, is that banks are refusing to tell retailers their reasons for refusing to honour online credit card purchases.
Retailers, which are liable for the costs of refused transactions, have no easy way of knowing whether customers genuinely did not receive goods or whether the transactions were fraudulent.
This has led to a spate of so-called "honest" frauds, in which customers repeatedly claim that goods they have ordered have not been delivered.
In one extreme case, an electrical goods retailer discovered that up to 40% of the orders for a particular software product during one month were fraudulent.
The Association of Payment Clearing Services acknowledged that there could be some scope for banks giving retailers more information. But it said that new anti-fraud measures due to be phased in between now and April 2001 will make online credit card fraud more difficult.
Measures include services to check the validity of the cardholders' address and a three-digit security code, printed on the back of credit cards, that Web sites can use to verify the card.
Despite complaints by online retailers, Experian's survey of 800 retailers showed that only 15% have automated software to detect fraud and only 52% use external data to verify a customer's name and address.
Internet credit card fraud
55% of retailers believe Internet credit card fraud is growing
40% of retailers have been hit by the same fraudster more than once
18% of retailers have been hit by the same fraudster three times
11% of retailers admit their Web sites have been hacked into
53% of retailers believe police are not interested in investigating online fraud
Only 9% of online frauds reported to police lead to a conviction.

Source: Experian
Read more on IT risk management