E-savings for Caterpillar
Antony Adshead Caterpillar expects to save millions through the implementation of e-business software throughout its worldwide...
Antony Adshead Caterpillar expects to save millions through the implementation of e-business software throughout its worldwide supply chain following the conclusion of a deal with i2 for the company's Tradematrix e-business software.
Caterpillar chairman and CEO Glen Barton said the company expected to realise a $100m (£69.2m) cost reduction in the first year and to drive $1bn out of its cost base over the next few years.

Download this free guide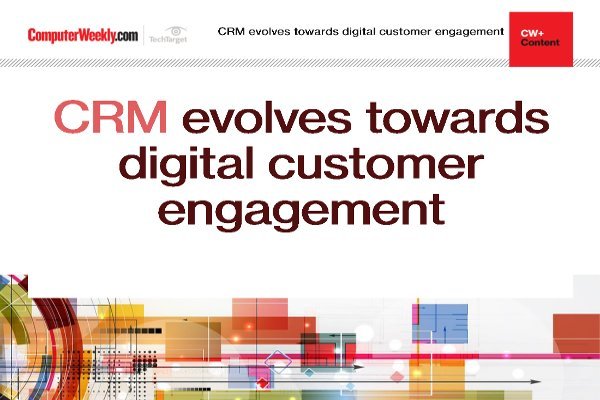 Enhancing digital customer engagement with CRM
Learn about customer relationship management has evolved towards engaging with customers through every channel, with digital at the forefront.
By submitting your personal information, you agree that TechTarget and its partners may contact you regarding relevant content, products and special offers.
You also agree that your personal information may be transferred and processed in the United States, and that you have read and agree to the Terms of Use and the Privacy Policy.
The company plans to create an e-marketplace to link it to suppliers and dealers, with the aim of optimising its supply chain. The aim is to drive costs down through linking dealers and customers back through the supply chain in a build-to-order environment.
The anticipated effect is to shorten product introduction cycles, improve efficiency in design collaboration with suppliers, logistics and inventory management and reduce costs in the ordering and fulfilment process.
Mike Hackerson, director of e-business and business development, gave an example of cost savings made possible. "A costly problem for any manufacturer with multiple locations is the duplication of parts that are essentially similar. By recording parts design electronically we have been able to drive out duplication from our inventory," said Hackerson.
As part of the deal to implement i2 software worldwide, Caterpillar has agreed to transfer its proprietary Wecap (Web Engineering, Cataloguing and Procure-ment) software to i2. The software was originally developed by Caterpillar IT specialists to facilitate the procurement of ancillary needs but was expanded to allow Caterpillar and its suppliers to share engineering drawings, process data, parts lists and tooling drawings.
Caterpillar said a previous i2 implementation by its Performance Engine Products Division has led to a $32m reduction in inventory and a 38% reduction in assembly cycle time. The company has also measured an 80% reduction in assembly line resequencing due to the i2 project.
Caterpillar made its first Internet-configured sale of construction equipment in August.
With 7,000 suppliers, Caterpillar estimates the i2 roll-out will take several years. About 200 are on board so far. The company has 94 manufacturing locations worldwide and turned over $20bn sales last year.
Read more on Business applications