Dr Midgley's Internet panacea
Robert Dunt meets a GP working to unlock the Internet's potential as a knowledge source for doctors
Robert Dunt meets a GP working to unlock the Internet's potential as a knowledge source for doctors



Imagine the benefits of all the doctors in a hospital having access to the latest information about drugs and illnesses from a central terminal on each ward. Or think how much time GPs could save if repeat prescriptions could be ordered over the Internet, freeing up surgeries' telephones for more important calls.

These are just some of the scenarios that an Exeter-based GP can see being brought about through the Internet.

Adrian Midgley, a doctor from Homefield Surgery, is so sure of the massive potential the Internet has for medicine, that he is now taking a year-long sabbatical to study how doctors can get the most out of the Net. "Doctors with specialisations would have to read about 15 journals a week to stay abreast of their subject," he points out.

Download this free guide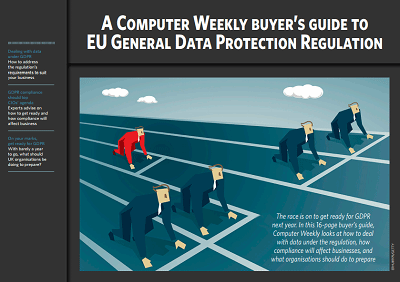 Computer Weekly's Buyer's Guide to GDPR
The race is on to get ready for GDPR next year. Computer Weekly looks at how to deal with data under the regulation, how compliance will affect businesses, and what organisations should do to prepare.
What Midgley wants to do is to make the most of the Internet as a knowledge source for doctors. One of the ways he plans to do this during his sabbatical is by building a specialised medical search engine.
Eventually, he envisages patients coming to their GP with a problem and the doctor saying, "I know a certain amount about this but I want to know more." The GP would then put a description of the symptoms into the computer and receive further information. "This will be a bit of a culture shock to both the doctor and to some patients," says Midgley. "I will have to persuade my colleagues of its worth."
Another plan Midgley has for his sabbatical is to help set up a physician verification service for the Internet.
He points to the fact that many pharmaceutical companies have large quantities of information that they put on the Internet for doctors. But much of it is for doctors only, which means they need to register and have passwords.
Midgley believes that having to register has put many doctors off looking for this information. When they do sign up it takes the pharmaceutical companies time to check credentials. Also, doctors often forget their passwords, meaning the whole process has to be repeated.
Working with the company Physician Verification Services, what Midgley wants to do is to set up a single ID name and password for all doctors that would let them gain access to all the relevant sites.
But this is only a part of Midgley's vision. In the future he sees the Internet working in the background to provide a comprehensive knowledge source for hospital doctors.
Midgley's diagnosis
Five ways in which Midgley sees the Internet changing medical practice for GPs
As a knowledge source for hard-pressed doctors
As an online ordering service - thereby saving time on having to see patients for repeat prescriptions
Asking and answering supplemental questions - allowing patients to quickly check on what the doctor had said to them
Linking people to information about their condition - doctors could link patients to Web sites with details about their illnesses
Helping people who cannot read - making the most of multimedia properties so that information about illnesses could be presented in an audio format
Read more on Data centre hardware