Could I get a job in computer forensics?
Expert advice for readers' career problems
The question: Could I get a job in computer forensics?
I have been working in IT software development for 23 years, progressing from IT analyst to IT application manager. I would like to move into computer forensics, but the training courses are expensive and I am not sure that I would be offered a job at the end of it. What is your opinion of my prospects?

Download this free guide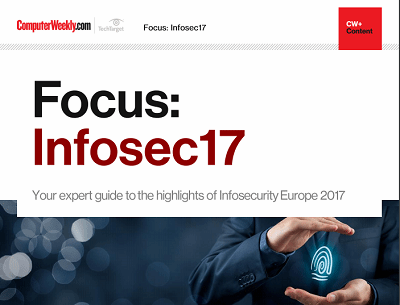 From forensic cyber to encryption: InfoSec17
Security technologist Bruce Schneier's insights and warnings around the regulation of IoT security and forensic cyber psychologist Mary Aiken's comments around the tensions between encryption and state security were the top highlights of the keynote presentations at Infosecurity Europe 2017 in London.
By submitting your personal information, you agree that TechTarget and its partners may contact you regarding relevant content, products and special offers.
You also agree that your personal information may be transferred and processed in the United States, and that you have read and agree to the Terms of Use and the Privacy Policy.
The solution: Demand is high but training is expensive
Computer forensics is a highly specialised area and, as you say, the training can be expensive. Entry level training costs as much as £2,000 for a five-day course. It would be worth asking your manager whether your company would consider sponsoring you for training.
If you would consider a less specialised career change, you might want to investigate related training, including the CISSP (certified information systems security professional), which is available online and by distance learning, or perhaps becoming an auditor or assessor for the BS1799 or ISO17799 IT security standards.
Aiming higher, the University of East London runs an MSc course in information security and computer forensics. It is quite expensive, but you can study part time for two days a week. The Royal Holloway College also has an MSc course in information security, which you can study by distance learning. These courses take about 18 months and entry requirements are flexible.
Demand for IT security and forensics skills is high, and the money, particularly contract rates, can be good once you are qualified.
Solution by Jeremy I'Anson, principal IT consultant at Hudson
The panel: Computer People, Hudson, No Limits Coaching, The Training Camp, Wreay Group

Comment on this article: computer.weekly@rbi.co.uk

Read more on IT risk management