Computer equipment recycling – Essential Guide
Computer equipment recycling and refurbishing is an important part of an organisation's sustainable waste strategy.
Computer equipment recycling and refurbishing is an important part of an organisation's sustainable waste strategy. Businesses are encouraged to dispose of their IT equipment in an environmentally responsible way, and there are government regulations, such as the WEEE directive, designed to deal with hazardous waste.

Download this free guide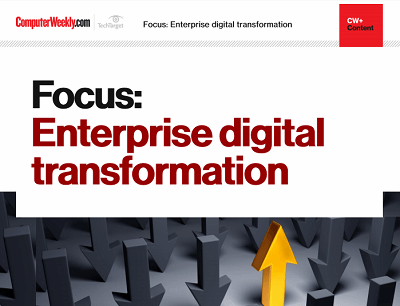 Are you digital to the transformation?
Digital transformation - the buzzword that we can't get away from. Enterprises need to accelerate their digital transformation journeys to avoid being left behind in an increasingly digital world. It's not an easy feat, but one that can be costly to get wrong. Join us as Computer Weekly takes a look at how businesses can stay on track through collaboration, innovation, and listening to user needs.
By submitting your personal information, you agree that TechTarget and its partners may contact you regarding relevant content, products and special offers.
You also agree that your personal information may be transferred and processed in the United States, and that you have read and agree to the Terms of Use and the Privacy Policy.
What computer equipment can be recycled?
It is possible to recycle many parts of an IT system, particularly monitors, PCs and servers.
Computer peripherals, such as printers and scanners, can also be recycled, as can landline and mobile phones.
However, some elements of an IT system may need particular expertise to recycle, with PCs, for example, tending to have heavy metals in their circuit boards.
What materials are in a PC?
An average PC contains plastic (23%), ferrous metals (32%), non-ferrous metals (18%), electronic boards (12%) and glass (15%).
A single computer can contain up to 2kg of lead, and the complex mixture of materials make PCs very difficult to recycle.
How do you recycle your computer equipment?
Firstly, the Department for Environment, Food and Rural Affairs (Defra) advises companies to contact their waste contractor to get advice on how they need handle their waste, as it may vary from company to company.
That said, there are a large number of disposal specialists geared up to recycle computer equipment, and these are easy to find either from local council web sites, or through a search engine.
You can also dispose of computer waste by returning the product to the manufacturer, with computer makers such as Dell and HP offering recycling and asset recovery services to organisations to recycle unwanted computer equipment securely and responsibly.
Goods are 'de-manufactured', and sorted according to type or material. Materials like steel and aluminium can then be recycled to make new products, from car parts to plastic toys.
Meanwhile non-reusable substances are disposed of in an environmentally sound manner.
What laws deal with computer recycling?
The two main government directives are the DTI's waste acceptance criteria (WAC) and the European recycling Waste Electronic and Electrical Equipment (WEEE) directive.
The WEEE directive recognises that electronic equipment needs specialist handling and disposal.
Hazardous waste covers a broad range of materials, and computer hardware recycling can deal safely with things like lead, hexavalent chromium and mercury. The aim is to keep them out of landfill sites.
The WEEE directive overlaps with the WAC, which specifically covers the handling and disposal of computer equipment such as monitors, some PCs, fluorescent tubes and televisions.
Is there an alternative to recycling equipment?
Donating obsolete, but still functional systems to charities can be a mutually beneficial option.
Also, there are many organisations throughout the UK that take computer equipment and prepare it for reuse, where possible.
Many of these are not for profit organisations and social enterprises which may provide benefit to the local community through employment of long term unemployed, or donation of equipment or profits to individuals or organisations in need.
Read more on IT efficiency and sustainability