snvv - Fotolia
A Good American: Surveillance, 9/11 and the NSA
Computer Weekly sat down to watch Friedrich Moser's documentary about the NSA whistleblower Bill Binney - A Good American
Oliver Stone has described A Good American, the film about the former National Security Agency (NSA) technical director William Binney, as "powerful", and effectively a prequel to his forthcoming feature film about Edward Snowden. Computer Weekly went to check it out.
Continue Reading This Article
Enjoy this article as well as all of our content, including E-Guides, news, tips and more.
A Good American has something in common with Titanic, in that you know the ending already. The unsinkable ship hit an iceberg, and US national security ran into terrorists and institutional avarice.
To watch the film is to experience the horror unfold. It opens with the recorded message left for a loved one by a woman on one of the hijacked planes of 9/11. "We basically allowed it to happen," says Binney, right after the harrowing voice-over.
At the heart of the film is the US government's failure to put in place a proper terrorist threat detection system. Binney's global surveillance system, ThinThread, was rejected by NSA top brass, and many US citizens lost their lives. Was this cause and effect, and if so, why did the NSA turn its back on what it had?
When Thomas Drake, Binney's colleague and fellow whistleblower, ran selected NSA surveillance data through ThinThread in 2002, he was horrified to discover that other 9/11 aeroplane hijackings had been planned and not carried out. "We had the information in the databases," says Drake.
Binney envisaged ThinThread tapping into a globe of digitised human relationships, with seven billion nodes – one per living human. It would mean linking to around 2.5 billion telephones. He was told this was impossible, as the number of relationships between them would be infinite.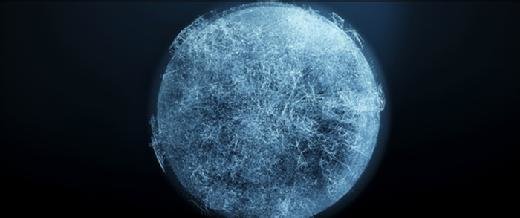 Mathematician Binney disagreed. If even the number of atoms in the universe at any one instant is finite, he said, then 2.5 billion telephones is simply a smaller subset of that, therefore linking them is achievable.
Rather than amass and store data on each individual, the idea was to read the pattern of their digital behaviour from a filtered stream to see what fingerprint it leaves of their activities.
The idea of small digital events linked together in a dance of relationships is illustrated elegantly on screen. There are shots of clouds of gnats buzzing in sunbeams, perhaps in reference to Binney's rural Appalachian birthplace.
The NSA's response to the 9/11 revelations was to shelve ThinThread in favour of a much more expensive program, TrailBlazer. After NSA director Michael Hayden was appointed in 1999, Binney had been asked how he could use $1.2bn to revamp his operation. He calculated that he could organise surveillance on the entire planet in near real time, for just $300,000.
Money may lie at the heart of the NSA's questionable decision making. After 9/11, Binney recalls the order that came through from Maureen Baginski, the NSA's head of Signals Intelligence (Sigint), to not rock the boat or embarrass large technology companies. "We can milk this cow for 15 years. 9/11 is a gift to the NSA. We're going to get all the money we need and then some," she is alleged to have said.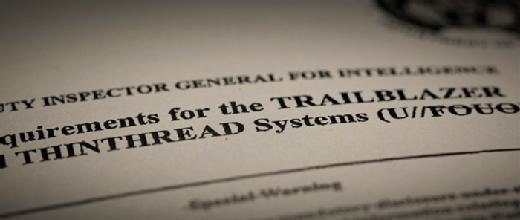 Bill Binney: a man on a mission
What director Friedrich Moser shows, very clearly, are the choices Binney made and how they came about; the man and his mission.
The opening sequence of aerial shots of iconic American institutions at night evoke an almost Scandi noir atmosphere, and the air of menace remains throughout the film. Binney told surveillance and human rights attorney Jesselyn Radack, "I need you to know I would never deliberately commit suicide."
Radack, who now represents Edward Snowden, has herself been a target. In 2008, the FBI conducted dawn raids on Binney, Radack, her client Thomas Drake and other NSA whistleblowers, as part of a source hunt on a New York Times surveillance scoop.
The ex-NSA senior directors were deeply shocked by the FBI action and subsequently found themselves unable to win contracts for their technology with other governmental bodies. Drake, a former NSA departmental director in his late fifties, is now working in an Apple store.
"If this happens to us," says Radack, "what happens to the man on the street? What happens to the 18-year-old kid?"
Invasion of privacy
The losers are the American people. Whereas ThinThread siphoned off targeted data, with encryption safeguards for US citizens and others in the country, TrailBlazer required the construction of huge datacentres that buried analysts in data.
It also stripped out the encryption algorithms that protected the identities of ordinary citizens. Binney saw this invasion of privacy as unconstitutional. Despite costing billions of dollars in just a few years, TrailBlazer was declared a failure in 2005.
In the meantime, many people made money through an NSA gravy train of contracts, and Hayden was promoted, to the disgust of Binney's fellow whistleblower, Kirk Wiebe. "When mankind promotes failure, something is very wrong," says Wiebe.
Although the film considers the impact of unrestrained terrorist activity elsewhere, it does not really address the legal or constitutional issues around US surveillance of people outside the US.
Binney himself is shown to be as much of a patriot now as he was when he enlisted in the run-up to the Vietnam War – he was sent to Turkey where he worked as a data traffic analyst.
Hope for the future
His resignation from the NSA in October 2001 stemmed from his commitment to the tenets of the US Constitution rather than any kind of political rebellion. He has not run into the arms of anti-establishment radicals. His commitment to the substance rather than the form of patriotism, at the cost of his professional status, took great conviction and courage.
In terms of hope for the future, history teaches lessons. The balance struggle between the security of the state and the rights of its citizens is not over.
The damage to civil liberties remains a stain on the US as a nation, say the whistleblowers. "Cheney said we have to go to the dark side. We lost all moral standing in the world by going to the dark side. It was just sad. It still is."
A Good American was released on 23 September.
Read more on Privacy and data protection