Computer Weekly Publisher Community
Together, ComputerWeekly.com's community of publishers and bloggers cover a wide range of subject matters and offer a wealth of varied insight from their different backgrounds and experiences.

Together, ComputerWeekly.com's community of publishers and bloggers cover a wide range of subject matters and offer a wealth of varied insight from their different backgrounds and experiences.
Publishers and bloggers on our network benefit from our revenue generating advertising network, our widget library, plus having your site and RSS feed listed on ComputerWeekly.com.
We can help you set up advertising on your site, which is very quick and allows you to access and serve Computer Weekly's revenue generating ad stock. Our widget library allows you to access and serve content from Computer Weekly, including our 'IT News' and 'IT jobs' feeds. Members on our network could have their site listed on ComputerWeekly.com, so that your content reaches our wider audience. This is a great way for your site to extend its reach and exposure.
Plus being a Blogger Network member means you are entered into the Computer Weekly blog Awards.
Further information
If you would like further information on signing up or either the publisher network or the blog network please contact Chris Hepple.
What are the benefits?
REVENUE: Turn your traffic into money by getting some advertising onto your site.
TRAFFIC: Increase your audience size by joining the network.
EXPOSURE: Being associated with Computer Weekly and adding the badge boosts your reputation.
"Fantastic to work with"
"Computer Weekly have been fantastic to work with from day one and deliver strong blue-chip brands as advertisers, helping to raise the profile of our site.
The Computer Weekly network provide fantastic fill rates and CPMs, and the team are also extremely approachable and remain in constant contact to ensure we are aware of all upcoming campaigns and opportunities.
This is what I believe distinguishes Computer Weekly from other networks, as I know someone is always available at the end of a phone or email to help."
Everton Blair - Editor, Windows 7 Newsand Connected Internet

Sign up and grab your badge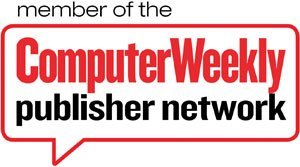 Browse some of the sites on the Publisher Network
DatacenterDynamics

DatacenterDynamics is a full service B2B information provider at the core of which is a unique series of events tailored specifically to deliver enhanced knowledge and networking opportunities to professionals that design, build and operate data centres.
Zath

Our primary aim here at Zath is to get the best out of the latest technology products, the Internet and hi-tech gadgets that's available to us as well as finding the best gaming options for when we just want to relax and chill out!
One tip a day

One Tip A Day is the brainchild of Tony Williams. Everyday a new tip will be posted that will help you get the most out of your PC, the internet , your mp3 player and other software. Each tip will be nice and simple and will suit all user levels, and will take no longer than 5 minutes to read and implement. What will you learn today?
Connected internet
Connected Internet was launched in 2005 by Everton Blair, initially as an experiment to test blogging platforms for potential launch to my ISP customers. Within Connected Internet you'll find a broad collection of tips, tools, news and product reviews. All of the articles that have been published by the team are nicely organised in the Archives. There is also a forum and a Directory.
Windows 7 News & Tips

Windows 7 News & Tips is dedicated to bringing you all the latest news , rumours, screenshots and videos of Microsoft's next OS release launching 22nd October 2009, all in one place. Since its creation in Feb 2007, the site traffic has grown from nothing to over 750,000 monthly unique visitors and growing, as well as another 6,000+ users who read posts using RSS and over 4,000 forum users, and is expected to grow even further as more users upgrade to Windows 7.
Bright Hub

Bright Hub is an online community of experts and life-long enthusiasts who help brighthub.com visitors make better decisions, easily solve problems, and learn more about their interests with wide-ranging and highly informative articles, blogs and forums. Our success is defined simply: we want to equip you with the knowledge to improve the way you interact with the world.
IT Analysis

IT-Analysis.com is an independent publisher of Information Technology and business analysis, research and opinions, from leading industry representatives.
IT-Director.com

IT-Director.com is a business/technology portal offering resources for senior IT professionals, including analysis, blogs, white papers, events and industry news.
Jason Slater

Jason is a technology writer based in Shropshire in the United Kingdom. Jason has a passion for technology, gadgets, writing and blogging and a love of learning new things (and old things especially technology history).