Coder takes IT skills to Commonwealth Games
Software engineer Paul Durrand has recently returned to work after spending three weeks working as an unpaid IT volunteer for the...

Download this free guide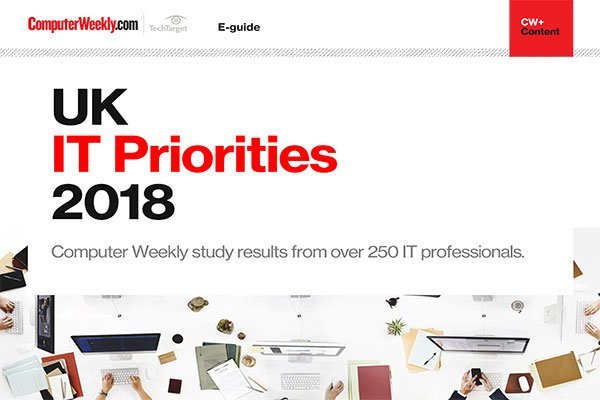 UK IT Priorities 2018 survey results
Download this e-guide to discover the results of our 2018 UK IT Priorities survey, where IT leaders shared with us what they are going to be investing in over the coming 12 months.

By submitting your personal information, you agree that TechTarget and its partners may contact you regarding relevant content, products and special offers.

You also agree that your personal information may be transferred and processed in the United States, and that you have read and agree to the Terms of Use and the Privacy Policy.

Software engineer Paul Durrand has recently returned to work after spending three weeks working as an unpaid IT volunteer for the Commonwealth Games, writes Nathalie Towner.



Durrand discovered the possibility of being an IT volunteer at major events after responding to an advert in his local paper seeking volunteers to help out at the last Rugby World Cup. He enjoyed it so much that he now keeps an eye out for similar opportunities - and he had no intention of missing out on the Commonwealth Games.

"I had an absolute ball when I volunteered for the Rugby Union World Cup, and I then went on to work at the Millennium Youth Commonwealth Games," says Durrand. "I put my name down in March last year for the Commonwealth Games, I would have done practically anything to get there."

Technology staff were in high demand for the Games, and the organisers were still recruiting up until just a few months before the start date. Durrand, who lives in Edinburgh, travelled to Manchester for an interview last September and was given the role of assistant venue technology manager.

"This meant that I was based at the International Broadcast Centre, where we were responsible for all the TV feeds to the centre before they were distributed around the world," he explains. "We supplied the commentators with touch-screen information systems, so they could see best times and world records during the competitions, and a Games family information database with all the information they would need to know about the athletes."

Some of Durrand's colleagues thought he was mad giving up so much of his annual leave to work long hours for no pay, but he says he is addicted to the buzz of working on such high-profile projects.

Durrand arrived in Manchester 10 days before the Games started to set up the venue. He soon found himself responsible for a team on the 24x7 helpdesk - something he had no experience of.

"For the first 10 days we were working 14 to 15-hour days, but when the games started it got a lot easier and we were working normal shifts," he says.

Durrand says the atmosphere is the main reason he loves working at these events so much. "Virtually everyone is a volunteer, so they are all working here because they want to," he explains.

Of course, this does not mean the job is without pressure. On a few occasions broadcasters could not access information and systems broke down, but these incidents were rare and for the most part Durrand found the work extremely enjoyable.

"Normally I programme all day but by being here I have learnt a lot about IT support and networking and how to set up a venue," he says. "I have learnt a lot from the Compaq engineers and from the other volunteers who have different backgrounds to myself."

In normal life Durrand works for a small company, and he believes all the new skills he learnt at the Commonwealth Games will be really useful in his day-to-day role.

Durrand now has his sights set on the next Commonwealth Games in Melbourne, Australia in 2006. It is will not be easy to arrange, but he believes it would be worth the effort. "The friends I have made have been a really big thing and all this new experience has added more strings to my bow," he says.

How to volunteer for sporting events

IT professionals stand a good chance of being recruited to work on large events because of their specialised skills
Durrand recommends visiting an event's Web site, where there is often a volunteers section. Alternatively, see the local press in the area where the event is being held
Organisers' generally prefer to recruit local people because they know the area and have accommodation. If you are not local you will have to sort out your own accommodation


The Melbourne Commonwealth Games, which will be held in 2006, is looking for 15,000 volunteers.
Read more on IT for small and medium-sized enterprises (SME)