Checks and balances on licensing
Microsoft's Sue Hogg answers your questions on anti-piracy groups.
Microsoft's Sue Hogg answers your questions on anti-piracy groups.

Who are the Business Software Alliance and the Federation Against Software Theft? What is their remit and what is Microsoft's relationship with them?

"The BSA is a non-profit making organisation committed to educating the public about software copyrights and cybersecurity, advocating public policy that fosters innovation and expands trade opportunities and combating software piracy. Microsoft is a member of the BSA and we encourage people to seek information and advice from the BSA on software and compliance and how to avoid software licensing problems.

"Fast was set up in 1984 by the British Computer Society's Copyright Committee. It was the first ever software copyright organisation in this country and it represents some software publishers and end-users. The federation lobbies for changes in the law to keep up with the continual development of technology.

"Microsoft is not a member of Fast. The federation is a profit-making organisation and charges customers to carry out audits and to confirm compliance."

What happens if my PC is stolen and/or I lose my End User Licensing Agreement?

"This depends on the type of software licence you had originally acquired. If the software is pre-installed, it is tied to that PC and your only course of action is to claim against your insurance to replace the PC and software. If you have a Full Packaged Product licence and still have all the original documentation and CDs proving legal ownership, you have the right to re-install this on a new PC. If you have lost the documentation/CDs or if these have been stolen, you will need to claim against your insurance.

"If the licence was bought via a volume licensing agreement, the licence rights enable you to reinstall the software onto a new PC."

What happens if my certificate of authorisation is damaged or has to be replaced?

"You will need to go back to the reseller/manufacturer or outlet that you purchased the PC from with the old certificate peeled off the PC (even if it is in little bits) and request a new COA. The old one has to be sent back to Microsoft before a new one is issued. The replacement certificate will then be sent to the reseller/manufacturer or place of purchase who will stick it back on the chassis of your PC."

What is re-imaging, and what are my rights?

"Re-imaging is the practice of creating a standard image of the software (generally the operating system) for you to copy over a network and deploy on multiple machines. Re-imaging rights are only available to those that have Microsoft Select, Enterprise or Open Licence agreements, and are not granted if a product is acquired through Open Subscription Licence, Multi-Year Open Licence, original equipment manufacturer or Full Packaged Product licences.

"Customers are not entitled to support as a result of re-imaging using Microsoft volume licensing media and should discuss any impact to their existing warranty and support coverage with their current warranty and support provider. This means that pre-installed, full packaged products which include some support, are no longer supported once the Volume Licensing image has replaced the original installation.

Business Software Alliance
www.bsa.org/uk

Federation Against Software Theft
www.fast.org.uk

For more on Microsoft licences
www.microsoft.com/licensing/

Got a question?

If you have any questions on licensing issues you would like Microsoft's licensing manager Sue Hogg to answer, e-mail them to cwlicensing@rbi.co.uk

Download this free guide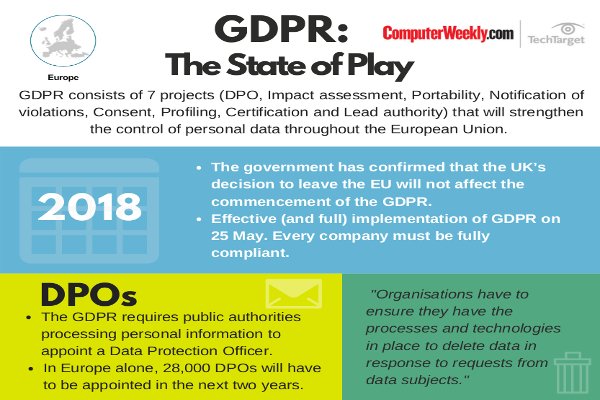 Infographic: GDPR - The State of Play
Get the latest information on how GDPR is going to affect your business and how to avoid any unwanted fines with this simple infographic.
Read more on IT legislation and regulation