Case study: New College Swindon replaces fixed Ethernet network with Wi-Fi
New College, Swindon, is planning to replace its fixed Ethernet network with a campus-wide wireless network that will let students access the internet using their own devices.
New College, Swindon, is planning to replace its fixed Ethernet network with a campus-wide wireless network that will let students access the internet using their own devices.

Download this free guide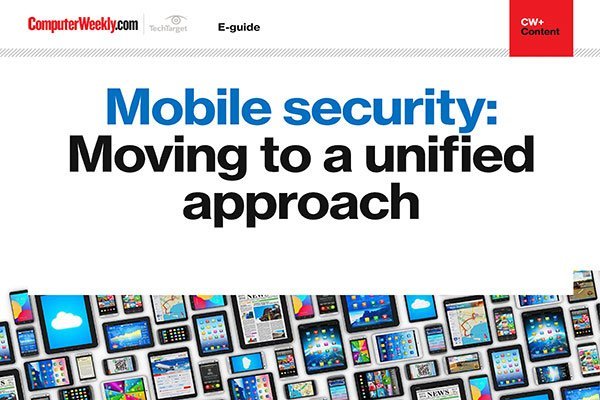 3 expert insights into how mobile security is evolving for business
Download this e-guide to read expert insights into how the current trends in mobile security strategy are showing a move from mobile device management, to enterprise mobile management and unified endpoint management - indicating an evolution towards a unified approach to mobile security.
The college of further education, originally opened in 1994. Over 3,000 16-18 year olds study A-levels and 10,000 adults take evening classes and full-cost courses.
The wireless journey at the college began in 2003, as Phil Quinn, ICT manager at New college Swindon explains. "We had a new building with brand new network based on HP ProCurve kit. We used HP 420 wireless access points to provide staff access supporting about 50 college-owned laptops."
As Quinn discovered, wireless proved popular. "We noticed that more people wanted."
In 2008 the college started opening up the wireless network for students. "We did not realise how much use it would get." The college considered the wireless network provided some additional value to student, allowing then to bring in their own devices. But it became almost essential, Quinn explains. "It got to the stage when students would complain if it wasn't there."
However the existing HP infrastructure could not cope. "Everything was running 802.11b," which meant modern devices making use of the more up-to-date 802.11g/n support, were not getting the best Wi-Fi available to their devices.
Quinn put together a business case for senior management and ran a tender for a new wireless infrastructure. He said: "We wanted a guaranteed signal. We needed a guarantee on the number of connected devices the wireless network could support."
The college selected Xirrus, which has been operating in the UK for the last four years. Commenting on the choosing Xirrus, Quinn said: "One of the big things was that [Xirrus] guaranteed a site survey, which meant going into every single room and mapping it out."
The survey enabled the college to obtain guarantees on Wi-Fi coverage, throughput and signal strength.
Swindon New College has deployed Xirrus XN4 and XN8 devices, which provide multiple access points in a single array. The power-over-Ethernet devices plug onto the ceiling and include management software, which allows the arrays to be managed remotely.
Work on the new network began in December 2009. It is now fully deployed. A new annex, which went live on 12th September this year, is the first building to be fully wireless with no fixed Ethernet connectivity at all.
"No one uses more than 10Mbps so we switched one of the computer rooms over to become totally wireless. No one noticed any change in performance, so we went ahead and made the new annex entirely wireless."
The college is planning to extend the bring your own device scheme to make it fully Wi-Fi . Quinn is also upgrading wireless cards in the college's workstations, providing flexibility to move them anywhere.
New College also runs six Konica Minolta multi-function devices, which are wirelessly connected. A swipe-card system using piece of software called Papercut routes print jobs to the appropriate MFD.
Each day 1,500 devices log onto the network.
Guest access requires a user account from IT support. Users login with a Microsoft Active Directory password, via the Xirrus web portal, which links back to a radius server.
Read more on Mobile networks