Can business benefit from remote access?
There are many ways employees can access company information, but which issues should managers consider when choosing a network...

Download this free guide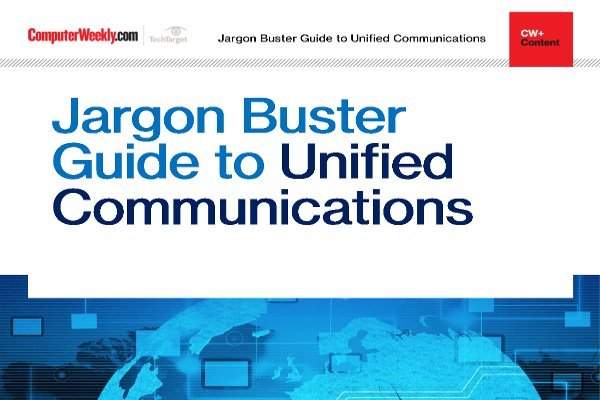 Jargon buster guide to Unified Communications
Explore some of the key elements of a Unified Communications deployment and discover insight into some of the emerging trends that are changing the way we communicate in our working lives.

By submitting your personal information, you agree that TechTarget and its partners may contact you regarding relevant content, products and special offers.

You also agree that your personal information may be transferred and processed in the United States, and that you have read and agree to the Terms of Use and the Privacy Policy.

There are many ways employees can access company information, but which issues should managers consider when choosing a network for their business?



Remote access seems to mean different things to different people. It can refer to the way people who work from home access their company's database; it might mean branch offices of big corporations that need constant interaction with systems at the company headquarters; or it can mean mobile workers who upload and download information from their hotel room, car or their customers' premises.

The amount of information passing to and from the company headquarters differs in intensity, just as the types of remote user varies enormously. The method of transporting that information also varies, with information being carried along every type of medium from second generation mobile phones networks to privately leased mega pipes.

Technology issues

Compatibility is not an issue as most products conform to standards and virtually the entire industry uses Internet Protocol externally. IP is even gaining precedence on internal communication systems.

Companies generally choose the same hardware supplier to connect a network at either end, but where different brands are used, the equipment is only marginally affected.

Similarly, the transport mechanism is not subject to any compatibility issues, be it the public phone network, a form of wireless communication, a public high-speed connection like ISDN or ADSL, a private leased line or internet access in any combination of these. Even in networks where a variety of transport mechanisms to carry data between remote users and the corporate database are used, there will be a standard gateway.

Business issues

The major business decision is to decide whether users linked via remote technology will be more productive. Some of the advantages of remote access include:

Remote workers can save employers costs on travel and office space


Employees can have constant, up-to-date access to details of their company's products, services and inventory


Branch offices can be in contact with head office


The reporting and collating of information can be quicker, making a business more responsive to its customers and enabling it to generate more sales.

Remote access is possible using an ordinary public switched telephone network, but some companies require much larger networks to deal with constant queries to a corporate database from many users. In this case,a company might lease a private line - prices start from about £12,000 a month - to provide the bandwidth and privacy needed.

Management issues

Remote access has been a reality for corporations with branch offices for some time. However, remote access can be a complex project to undertake, mainly because the security and management issues often mean a company has to donate time and resources it does not have.

At enterprise level, the major development in recent years has been the dramatic change in the extent users access information. Whereas end-users once used their PCs to emulate the dumb terminals traditionally used to access the corporate mainframe, information can now be presented in a more web-friendly format. The processing of information is also more user-friendly, meaning that more data is being sent down the lines.

User friendliness is a major consideration in employing a remote access solution. It is expensive enough to support end-users on PC-based systems when they are in the same building as the IT department, but this is made much more difficult when support staff have no physical access to the employees' equipment. For this reason, the hardware and applications linking end-users to the corporate system must be "plug-and-play".

This can be done through the use of remote diagnostic tools, such as PC Anywhere, which enable the support technician in the central IT department to take charge of the remote user's PC and identify any problems.

Another major consideration in managing users comes from the logistical problem of having many different users accessing the system at the same time - managing banks of modems is an onerous task for IT support staff.

Another drawback is the potential security risk in giving outside users the chance to access mission-critical systems. The company can be exposed to the risk of hackers stealing information or damaging a system. This is why virtual private networks have become so popular with companies needing to grant secure remote access.

A virtual private network is a system that uses the internet, but also encrypts the data so that, should intruders find a way to intercept a message, it cannot be read. The bandwidth is much lower than the speed of a leased line, making it suitable for companies that do not transmit large amounts of data.

VPN packages can give an indication of the level of bandwidth use and predict how much will be needed by end-users. Packages can also measure the performance given by the internet service provider when setting up the VPN.



Summary

VPNs decimate the price of secure remote access and businesses need to evaluate whether an expensive leased line link to branch offices is required or whether a VPN will be adequate


There is a cultural hurdle to overcome so the organisation needs to address the way it manages teleworkers and other remote users


Make security a number one concern. High-speed services such as ADSL never disconnect from the internet, exposing users to a greater security risk than more basic dial-up modems.
Suppliers in the remote access market
Hardware companies offering remote access systems include Perle, Extreme Networks, Nortel and Cisco


Software companies offering dedicated remote access products, include Avia (a spin-off company from Lucent) and VPNet.


Remote access software may also be offered as a subset of other security products such as a firewalls, routers or encryption programs. Suppliers include Checkpoint, Netscreen and Watchguard.
Read more on Voice networking and VoIP