CRM chief says Java's the only game in town


Paul Mason
When it comes to solving the skills crisis, Java is the only game in town, an e-commerce software chief said this week....
Paul Mason
When it comes to solving the skills crisis, Java is the only game in town, an e-commerce software chief said this week.
Jeet Singh, chief executive officer of ATG, which specialises in customer relationship management software, said that, despite incentives like stock options, games rooms and flexible conditions, programmers would not want anything less than a job with a Java title.

Download this free guide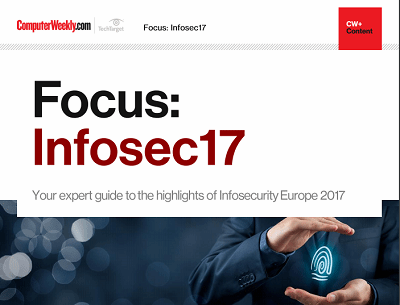 From forensic cyber to encryption: InfoSec17
Security technologist Bruce Schneier's insights and warnings around the regulation of IoT security and forensic cyber psychologist Mary Aiken's comments around the tensions between encryption and state security were the top highlights of the keynote presentations at Infosecurity Europe 2017 in London.
By submitting your personal information, you agree that TechTarget and its partners may contact you regarding relevant content, products and special offers.
You also agree that your personal information may be transferred and processed in the United States, and that you have read and agree to the Terms of Use and the Privacy Policy.
"Java is the only possible thing you can hire people to do. If you're not going to offer a Java job it's very difficult to hire people. Even if you already have the other skills - a C++ programmer or Cobol programmer who just came off Y2K - the last thing those people want to do is get another Cobol project. They want to get new skills, because they know that salaries are going to be better, and demand higher, in Java," said Singh.
"You can't hire a kid out of college and offer them anything but a Java job. Java is taking such precedence now," said Singh, whose UK base is in Reading.
He slammed Microsoft over its refusal to support Java and its promise to roll out its own cross-platform programming language, C#.
"If Microsoft proceeds down the course of C# - which I find almost unbelievable - it will be a huge mistake. This is a battle that not even Microsoft should be fighting: I don't think it will be that close a battle.
"If they go down that path they will lose a lot of goodwill in the developer industry - and right now they can't afford to lose more goodwill," said Singh.
Singh, whose Massachusetts-based company is recruiting "100 a month", was speaking as part of a Computer Weekly profile series on "e-visionaries" to coincide with UK e-business month.
Read the full interview in the 2 November issue.
Read more on IT risk management