Broadband: Feel the width
Antony Savvas explains why building an e-commerce superhighway for the UK is proving so difficult
Antony Savvas explains why building an e-commerce superhighway for the UK is proving so difficult



This Government, its regulators and competing suppliers are still seen by many users as obstacles to equipping UK business with the right kind of broadband voice and data technology.

At the moment, as far as those involved in building the networks are concerned, the UK isn't doing too badly in providing broadband. A European-wide survey of 15,000 people in the telecoms industry, conducted by the organisers of the forthcoming Broadband Communication Europe 2000 conference, found that 78% believed the UK was in the lead, followed by the Netherlands (54%) and Germany (43%).

Download this free guide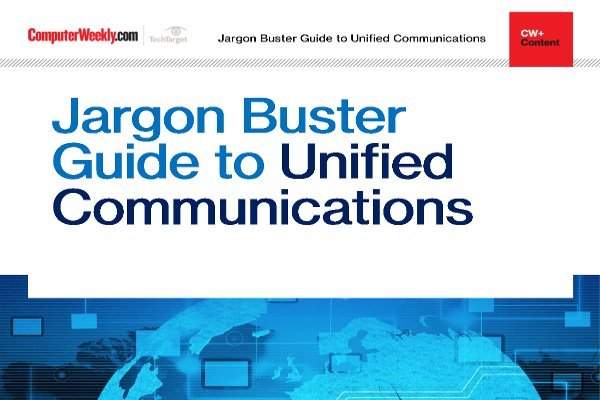 Jargon buster guide to Unified Communications
Explore some of the key elements of a Unified Communications deployment and discover insight into some of the emerging trends that are changing the way we communicate in our working lives.
By submitting your personal information, you agree that TechTarget and its partners may contact you regarding relevant content, products and special offers.
You also agree that your personal information may be transferred and processed in the United States, and that you have read and agree to the Terms of Use and the Privacy Policy.
But UK.com's fight for broad access is dogged by the annoying existence of the domestic consumer. Nevertheless, homes need to have broadband if they are to be able to access services easily. It's very much a case of the chicken and the egg, and the availability of ADSL (Asymmetric Digital Subscriber Line) is a prime example.
ADSL, a member of the DSL stable (see box), is the major new broadband technology to reach the UK. Much has been made of how much faster ADSL is than BT's established but much slower ISDN service. Analyst Datamonitor has estimated that 5.5 million homes and businesses across Europe will be equipped with ADSL by 2002, although fellow analyst Dataquest puts the number of takers at 800,000 by 2003.
BT, however, questions whether there is a national demand for such a high-speed facility. Although UK business may want ADSL, BT's primary customer base is the domestic market.
Enthusiasts have pointed to extensive ADSL trials across Western Europe, and have focused on the US as the market with the first commercial DSL service. US-based analyst Camden Associates estimates that DSL services can be offered to well over 30 million homes in the US, and says a million have already taken advantage. BT, on the other hand, says most of these DSL connections are only capable of speeds of 90Kbps. While faster than the standard 56Kbps PC modem, 90Kbps is not the sort of speed businesses would die for.
But ADSL, which is currently exciting UK business, can deliver speeds of at least 1.5Mbps. Like other faster variants of DSL, ADSL offers businesses the chance to replace the expensive leased lines they use for high-speed data links. Even BT acknowledges that some of its lucrative leased-line business will disappear when DSL takes off, which may, of course, be why it's taking its time in introducing it.
Unlike traditional dial-up modems, ADSL is an 'always on' technology. Continuous connection offers users instantaneous access to the Internet, and the greater bandwidth can support more imaginative e-commerce initiatives. Videoconferencing, for instance, long heralded as one of the next big growth areas in telecoms, could become a domestic service.
Stephen King, general manager and VP of Terayon's video division, says: "We're currently in the first generation of the broadband revolution. Today, broadband means high-speed Internet access via cable or DSL-fortified phone lines, but the second generation won't offer just high-speed delivery of data, but real-time delivery of video."
The European Commission has ordered the UK to unbundle its local loop - the copper wires which connect homes and businesses to the phone exchanges controlled by BT - by the end of this year. But UK regulator Oftel has already said this is impossible and can only guarantee that the legal framework to unbundle the loop will be in place by then.
This unbundling battle will effectively decide how fast the UK can offer an e-commerce superhighway to businesses. BT is committed to unbundle only from July 2001, when it will be forced to share with other suppliers the extra capacity it creates from upgrading its branch exchanges and copper infrastructure. If BT's rivals are unhappy with a share of BT's upgrade, they will be able to offer their own different services, which may be faster and cheaper.
The Campaign for Unmetered Telecommunications (CUT) and other user organisations are concerned at the commercial and technical disputes between BT and other operators over access to the local loop. Already operators looking to exploit unbundling are threatening to take legal action if they aren't given access to certain exchanges. Oftel has told BT it can make the final decision on who it lets in, in a 'non-discriminatory' way, when a large number of firms apply for access.
There is no doubt that security, commercial and technical difficulties have to be overcome if BT is to allow rival operators into its exchanges. After all, BT is also answerable to the needs of the security services.
The Government is also embroiled in an argument with users over the provision of high-speed wireless access to the Internet. The Government is due to hold an open auction for wireless spectrum licences this September. Such services would free homes and businesses from reliance on wires to access the Internet, and support higher speeds than the traditional modem, making it easier to latch onto e-commerce services.
Although the auction results were unknown as Business & Technology went to press, the fact that the auction is taking place at all has angered user organisations. The Telecommunications Managers Association (TMA) and the Telecommunications Users Association (TUA) have joined forces to denounce the plan.
They say that users are bound to foot the bill one way or another for the huge scale of supplier investment in wireless operating licences. Following the £22.5bn laid out by five operators to win wireless spectrum licences to operate 3G mobile services from 2002, large amounts will also have to be spent on winning wireless Internet licences.
The TMA and TUA believe that the winners, having paid a huge amount of cash, will cherry-pick the more dense and therefore more profitable regions to offer a service. Alternatively, they will simply go after the business that can offer the most profit, ignoring users at the bottom of the social pile.
Just this scenario has been played out in the US, where the Administration is also committed to the open auction principle. Over there, a number of companies that paid highly for a licence have gone bust and offered no service. In other cases, the operator has found it difficult to fill the spectrum won and leased it to a different company offering only patchy services.
Both the US and UK governments still believe, however, that the more is spent on licences by companies, the faster services will be rolled out to recoup costs. And in the case of the US, the sheer size of the country makes it difficult to offer comprehensive wireless services. The argument in the UK has yet to be settled, but for the record, the TMA and TUA would have preferred a 'beauty contest', with potential wireless Internet operators having to promise a comprehensive service.
Despite the Government's belief that auctions focus minds, the completed auction for 3G mobile licences has not led to an investment flurry in networks from most of the winners. So far, only Vodafone Airtouch and BT Cellnet have announced sketchy plans as to how they intend to build the networks necessary to offer e-commerce data speeds of up to 2Mbps via a mobile phone.
The rapid internationalisation of 3G, with licences now awarded in Finland and Germany, and others soon to be auctioned in Italy, Spain and other countries, has perhaps slowed progress in the UK. The first services aren't expected until late 2002, but businesses will soon want to know what they will be expected to pay, and many international companies will be demanding that the internationalisation of services should lead to standard charges via mobiles.
All five operators that won licences in the UK were part of consortiums that won licences in Germany, and this process of shared investment is expected to continue in other auctions. TUA chairman Bill Mieran says that interconnection charges allowing international phone roaming should accordingly be brought down. But Mieran doesn't expect this to happen unless the operators are pushed.
Broadband Technologies
Digital Subscriber Line (DSL)
Cable modems via cable TV operators
Power-line connections via the National Grid, but no commercial roll-out so far
Satellite
3G or Universal Mobile Telephone System (UMTS) from 2002
Optical data transport systems through large carriers
Wireless local area networks
Bluetooth short-range wireless personal area networking to connect appliances

DSL Demystified

The various types of DSL include:
ADSL (Asymmetric Digital Subscriber Line): from 384Kbps upstream, 1.5-8Mbps downstream, 3.8km radius from the exchange G.Lite or DSL Lite: up to 1.5Mbps downstream, much slower to send than ADSL
HDSL (Higher Speed Digital Subscriber Line): up to 2.3Mbps up/downstream, 3.8km radius
IDSL (ISDN DSL): 128Kbps up/downstream, 5.8km radius from the exchange
SDSL (Symmetrical Digital Subscriber Line): same speeds to send and receive data (up/downstream)
VDSL (Very High Speed Digital Subscriber Line): 2.3Mbps upstream, 52Mbps downstream, 0.3km radius
VoDSL: voice calls over a DSL service
Read more on Voice networking and VoIP