Bingo! Gamesys' datawarehouse pays for itself in less than a year
The online gaming group behind Sun Bingo has recovered the costs of a major datawarehouse project within a year after using it to monitor and improve the way it interacts with online punters.
The online gaming group behind Sun Bingo has recovered the costs of a major datawarehouse project within a year after using it to monitor and improve the way it interacts with online punters.

Download this free guide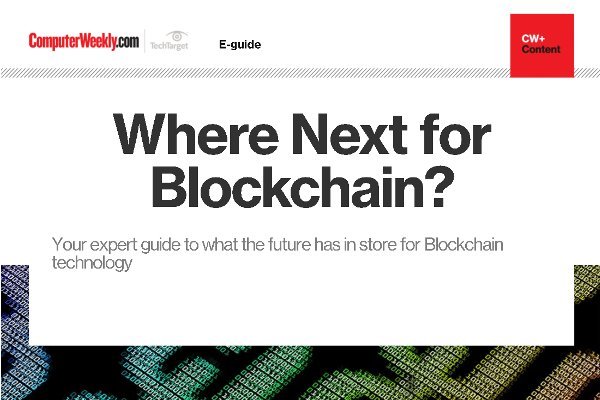 The future of blockchain
Read about how blockchain's inherent security makes it tamper-proof, and perfect for keeping and sharing records for transactions in many scenarios.
By submitting your personal information, you agree that TechTarget and its partners may contact you regarding relevant content, products and special offers.
You also agree that your personal information may be transferred and processed in the United States, and that you have read and agree to the Terms of Use and the Privacy Policy.
Gamesys Group, which takes £1bn a year in online bets through its bingo and gaming websites, replaced a home-grown data analytics system with a customised system from IBM.
The project allowed the privately owned firm to cut the time taken to analyse data from 24 hours to less than 30 minutes, providing the data it needed to tailor its gaming websites to attract a greater number of customers.
"If you are looking at a large volume of money transfers then really you want to be on top of it minute by minute rather than waiting for the reports to come through after 24 hours," says CTO Tom Hillary.
Security
Delays in analysing the customer data left the firm's gaming sites potentially exposed to security flaws, which could have cost the business millions in lost revenue.
"You may have a player having a lucky streak, but how do you know it's a lucky streak and not a bug that has slipped through quality assurance.You need to see that data very quickly, particularly given the viral nature of the internet," says Hillary.
Gamesys began looking at alternative solutions in 2005. The company had been relying on a data analytics system based on hundreds of spreadsheets, which were difficult to modify when the company upgraded its websites.
IBM technology
The company looked at a range of possible systems, but chose IBM technology after Hillary had a chance meeting with IBM's account manager. It took until late 2007 for IBM and Gamesys to develop and sign-off the project. The project went live at the end of 2008.
The datawarehouse is based on IBM's InforSphere Balanced Warehouse system. Gamesys chose to use IBM's Retail Datawarehouse Industry reporting model rather than to develop its own model to analyse the data. It uses Cognos business intelligence system for generating reports.
"From my perspective we are not seeing horrible massive delays in providing reporting information to the business. It gives me confidence in the high volume of games development that we do, and we are certain we would be able to detect problems," he says.
One of the technical challenges was linking the company's datacentres in Malta and Gibraltar to the datawarehouse in the UK.
"Just making sure that it could be done reliably was a hurdle. IBM went back to the labs in Hursley and where there were not previous solutions, worked on the architecture," says Hillary.
The system has already paid for itself, he says.
"We would not have had reporting continuing in the way that we have done, and we would not have been able to effectively operate the business. The existing solution would not have scaled. We needed something to change," he says.
The group plans a major project to upgrade its main gaming website, Jackpotjoy, which is hosted on servers in Gibraltar, next year.
New system
Old system
IBM InfoSphere Balanced Warehouse using IBM's Retail Data Warehouse Industry Model.

Reporting is provided through a Cognos business intelligence system.

IBM InfoSphere Replication Server replicates data from gaming servers to the data stores.

Data analytics software developed in-house, using Java, Jbos open-source application server and DB2.

Front end developed in the Apache Struts open source web application framework.
Key benefits
Business reports available within 30 minutes rather than 24 hours
Minimised exposure to fraud due to real-time monitoring of gaming data
Increased speed to market for new products
Scalable solution accommodates business growth
Platform to maximise the value of business information
Read more on Database software