Big day out in Rochester
IBM's iSeries HQ at Rochester, Minnesota, played host to the biggest iSeries/AS/400 launch since the platform's birth. New...

Download this free guide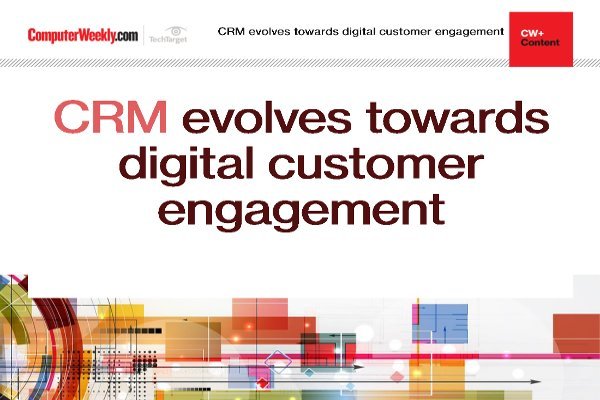 Enhancing digital customer engagement with CRM
Learn about customer relationship management has evolved towards engaging with customers through every channel, with digital at the forefront.

By submitting your personal information, you agree that TechTarget and its partners may contact you regarding relevant content, products and special offers.

You also agree that your personal information may be transferred and processed in the United States, and that you have read and agree to the Terms of Use and the Privacy Policy.

IBM's iSeries HQ at Rochester, Minnesota, played host to the biggest iSeries/AS/400 launch since the platform's birth. New models, an updated operating system, and other enhancements were unveiled. Our man-on-the-spot, Frank Booty, was there and reveals all.



Hailed as the largest announcement ever for iSeries (aka AS/400), IBM rolled out the executives, and pulled out the stops on the technical information front, to overwhelm a gathering of commentators at Rochester, US, birthplace of the AS/400. Availability is May 25.

The iSeries products are classified into four groups. Models 820, 830, 840 are scaleable enterprise-class servers for mixed application and transaction workloads. Model 270 is a server for SMEs, incorporating options for application and web serving, and workloads typically not requiring relational databases. Dedicated server for Domino provides balanced performance for multiple Domino server instances in a single server. Models SB2 and SB3 are application servers, typically deployed in three-tier implementations, front-ending an 840 as a database server. The high-speed link (HSL) is 1Gb bus technology connecting storage and i/o to the system.

OS/400 V5R1 offers support for Linux, Windows 2000, Java, Unix and iSeries applications, combining high availability with enhanced workload management and logical partitioning. It's still 'watch this space' on changing the nomenclature for IBM's operating systems, to reflect recent e-branding. Expect 'something' soon regarding OS/400 and Aix.

There are over 700,000 AS/400 installations worldwide, with 250,000 customers. AS/400 has been independently assessed as the most successful enterprise-class business computing platform in the mid-market space. Many (high-profile) analysts are only just beginning to realise this. Which goes a long way to explain the absence of comment from that quarter in the copious amounts of technical detail released by IBM.

Ian Jarman, iSeries product marketing manager, says: 'V5R1 has 4m lines of code added which changes the face of OS/400 forever. It's a simpler release to use.' Graphical interface enhancements provide intuitive visualisation, wizards and integration for accommodating operations from both PCs and pervasive or mobile devices. With a smooth upgrade path and logical partitioning, V5R1 makes it easier to manage multiple applications in a single server, plus iSeries can now provide a storage area network for directly-attached Windows 2000 servers. High availability options include faster, less expensive system-to-system clustering options, and the ability to switch applications, data and resources between two iSeries servers.

The release also includes enhancements for e-business and application enablement, security, networking, directory services, database, Java, OS/400 portable applications solutions environment (Pase), internet printing - and much more.

'We will continue to sell AS/400 7xx models through 2001,' says Jarman. 'You can buy 7xx and upgrades, but most customers will buy 8xx. We sell the only entry-level server in the industry with logical partitioning - we're extending LPAR to the SStar model 270 processors, which are Linux-ready. Replacing AS/400e server 250, these are base servers tuned for web, e-commerce, supply chain, and CRM applications.'

OK, Sun announced LPAR with its latest Fire servers. IBM has it now (25 May onward), and Sun won't ship until December. IBM customers with AS/400s will continue to need a minimum of one processor per partition, regardless of whether they have V5R1, or previous releases.

Can IBM make money by shovelling new software to an enthralled population of AS/400 users? Given the scale and depth of this announcement, it's hardly likely. Linux in the Asian markets is big. Compaq is a target. IBM staff smile when the subject of Windows 2000 integration with iSeries crops up - that's about managing Windows servers and applications from iSeries. Integrated xSeries server and integrated xSeries adapter to attach xSeries servers linked by up to 15m of HSL.

IBM's investigations of its iSeries installed user base found 70 per cent have NT installed. Complementary applications with Windows servers are being delivered by independent software suppliers and IBM too (see box). Manageable iSeries storage area networks for Windows users are possible.

Elaine Case, programme director, PartnerWorld for developers, iSeries, maintained there would be 25 per cent new sales a year. IBM supremo Lou Gerstner says: 'One third of our $80bn-plus enterprise is contributed by our business partners.' Gerstner also - afficionados may remember - put an AS/400 in his office as one of his first acts on being appointed, to set the way ahead. 'All iSeries sales in 2001 will go through partners,' says Case. Of business partners there are 37 premier, 245 advanced, and 7,122 members. The global solutions directory (www.ibm.com/software/solutions/isv) has 7,144 solutions (2,647 solution developers), while the iSeries solution team offers 85 solutions (82 solution developers).

Case says solutions can be found across industry, distribution, retail, finance, communications, government and health, with every application acronym possible being deployed - EAS/ERP, SCM, CRM, B2B, e-biz, and BI.

The B2B focus is key. Mark Wulf, Siebel offering manager for iSeries, says: 'Analysts are predicting customer relationship management will become the largest application area of all time. Maintaining customer loyalty is becoming more difficult and more critical.' No surprises that IBM and Siebel are collaborating to provide Siebel eBusiness 2000 and eBusiness 2000 midmarket edition (MME) this summer (beta in May). List prices are $2,000 and $1,000 per user. Interesting too that it's expected many mid-market customers 'will buy Siebel eBusiness 2000 instead of MME'. Growth is obviously projected/expected. L

Analyst comment
While analyst comment was absent from the wealth of IBM-provided data at a March V5R1 briefing, Giga Information Group did produce a paper in mid-March analysing IBM's Windows server integration on iSeries. Some 70 per cent of the AS/400-iSeries installed base has NT installed. Many iSeries and Windows customers are 'seriously considering an integration strategy toward consolidation'. Giga reckons over 20 per cent of new iSeries have been delivered with the Integrated xServer (see text), which provides NT/2000 support on iSeries.

Business benefits justifying adopting this technology, according to Giga, include managing multiple applications and services in a single server, lowering the cost of user administration, reducing operations and skills costs, improving Windows server uptime and stability, and reducing total cost of ownership. Further, iSeries is seen as becoming a cost-efficient San for Windows servers. Plus many ISVs are attempting to glean benefits from supporting multiple operating system environments to deliver their different application solutions. The example quoted is JD Edwards' deployment of One World and World applications and data on OS/400, while the reference platform of choice is aimed at Windows.

Main features of V5R1

Support for Linux, Windows 2000, Java, Unix and iSeries applications.
With iSeries, V5R1 provides robust scaleability and reliability - web-enabled Linux applications deployed and managed in single partitioned server alongside current business applications.
Enables secure framework for B2B connectivity through supply chain and to customers.
Graphical interface enhancements provide intuitive visualisation, wizards and integration for operations from both PCs and pervasive or mobile devices.
Logical partitioning makes it easier to manage multiple applications in a single server. Plus iSeries provides a San for directly-attached Windows 2000 servers.
Range of enhancements for e-business and application enablement, security, networking, directory services, database, Java, OS/400 portable applications solutions environment (Pase), internet printing.
Tempting users to upgrade

You don't have to upgrade, and indeed if you have V3R2 or below, you won't be able to. But if you're serious about e-business, getting an iSeries or upgrading, V5R1 is a 'must-have'. Payment is 'by subscription'.
World Access, global provider of telecom services, is getting the 'largest ever' iSeries system to process billings for 100m telephone calls per day. The eServer i840 is the backbone of the e-billing and payment e-commerce system, installed at global HQ in San Diego. World Access provides bundled voice, data and internet services for small-to-medium enterprises in 13 European markets, and operates a carrier-grade network in 14 countries, including the US, and all key European and international long-distance markets. As the most powerful iSeries box, the i840 has 96Gb memory, and the new high speed link (HSL) to back up over 2Tb data per hour. But V5R1 is 'not currently installed'.


SUMMARY
This welter of announcements is proof, if proof were needed, that iSeries technology is following an integrated web server path. This will please some AS/400 shops, but probably won't matter much to most. Anyway, if IBM wants new customers, it had better broadcast the message about the latest iSeries.
Read more on Business applications