Better late than never: the argument for an ASP future
Analysts. Who needs them? It's a question Yuri Pasea, managing director of FutureLink Europe, must have asked himself in...
Analysts. Who needs them? It's a question Yuri Pasea, managing director of FutureLink Europe, must have asked himself in the past few months. Nine months after launching an ASP operation on top of the existing KNS Distribution business, with market analysts forecasting ASP would become a multi-billion dollar sector by 2002, Pasea is candidly admitting that it hasn't progressed as predicted.



"I can confidently say it won't be a multi-billion dollar business by 2002," he reveals. "But I can confidently say it will be a multi-billion dollar business."

At a later point in the conversation, he says: "There's no way I can tell you, hand on heart, that it's been a wonderful success based on analyst predictions. But the board and management are pleased at the traction we've gained. It doesn't take away the confidence we all have that it will succeed." But asked to put his finger on why the market may not have taken off as quickly as previously expected, he replies: "As an industry, we spent a huge amount of money promoting ASP and having ASP events, but the only people who were part of it were the IT people. Where were the customers?"

Download this free guide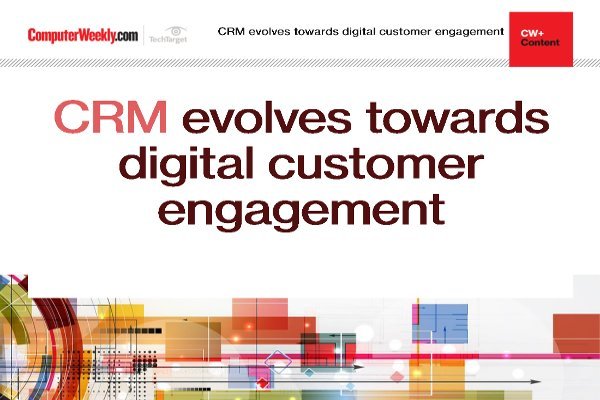 Enhancing digital customer engagement with CRM
Learn about customer relationship management has evolved towards engaging with customers through every channel, with digital at the forefront.
So yes, he's a little disappointed, but there are plus points as well. He says FutureLink UK is doing well in the ASP market, with several thousand seats in its data centre, including what he claims is Europe's largest ASP deal for 2,400 seats with the government's housing association. And this year, the company expects about ten per cent of revenues to come from its ASP activities, rising to 30-35 per cent next year.
Pasea had assumed there would be a lot of customers coming from smaller businesses — those which he describes as having 25 to 100 seats — but that's something else which hasn't materialised. Instead, most of the interest has come from enterprise businesses with plans to deploy one or two applications across 100 seats or more. Pasea says the company has got as many seats as it expected, but from far fewer customers. He thinks this is probably because larger companies are used to the idea of outsourcing — "we're not offering them something they haven't seen before".
Smaller companies, by contrast, are often very tightly run organisations, which aren't prepared to take the risk until they're convinced of the long-term stability. "I think ASP is the right market [for them]," Pasea argues, "it's just the wrong time."
Getting there
At this point, it's probably best to sketch out the background of how KNS Distribution got to the point where it launched an ASP division — and got taken over by US business FutureLink. KNS Distribution emerged from Kerridge Network Systems, a division of Kerridge Computer Company, which originally built its business on modems with emulation technology for high-end IBM systems before moving into server-based computing with Citrix in 1996 and remote LAN access.
At this point, KNS decided to cut its user ties and focus exclusively on distribution. Not long afterwards, it separated from Kerridge (although the former owner continued to hold a majority stake in the operation) and changed its name to KNS Distribution.
The distributor has five main areas of business: remote access, server-based computing, radio Ethernet, video-conferencing (or visual communications) and bandwidth management. The latter arose from the need to help customers manage and shape traffic on the LAN caused by the technologies sold by the distributor. It also provides services and training.
KNS is not a broadline distributor and Pasea says it's not a middle-tier player either. He describes it as being in "knowledge-based distribution", a phrase he seems quite proud of, mainly because he believes "value-added distribution" is a tired term that everybody uses. He claims other companies in Europe have picked up on the label, including one of its competitors.
"We're on the leading edge of new technology — we can't survive in the commodity world. We don't have the size, warehousing or finances. We assume almost the role of the manufacturer. We do user marketing and farm out leads to the reseller base. We provide the resellers with the necessary skills and often go out and install the equipment."
In some circumstances, the distributor may handle all aspects of the sale, but gives the business to a reseller in the hope that, after about two or three times, the dealer will become convinced of the technology's viability. "Many resellers are asked to put up funds to become authorised, but don't know if the products are going to be a success. The trick for us is to select products which are going to be successful, but we carry the burden of the cost of sale in the early days of the technology, rather than the reseller."
The two product areas Pasea is quite vocal about are wireless and video, two markets which, he admits, have had several false starts. "I envisage the day when you can walk around disconnected from any piece of wire and connect to whatever you want to," he says. And he doesn't believe it's that far off — probably in the next two years or so.
He believes desktop video is about to take off, revealing that FutureLink UK has 15 members of staff with desktop video installed. The company has also given larger customers a video unit. Pasea says it will become very important to ASP customers for maintaining relationships.
To illustrate the advantages of the video technology, Pasea reveals he visited California 14 times last year. Thanks to desktop video, he hasn't been back since November, which is a huge relief because he is a bad traveller. FutureLink's executive teams in California, Toronto, New York and Newbury all have desktop video, which means they can hold management conferences without having to travel to Irvine. "All the video communications are done across the inhouse network — there's no cost involved, so you can imagine how much money it has saved FutureLink."
Joining forces
All very interesting, but what does it have to do with ASP? Pasea says that two years or so ago he began to worry about the future role, if any, for distributors in the software market, beyond helping smaller vendors get to market. "We decided to start a separate division and gear up for a large market where you don't start with a zero balance at the beginning of every month, but start with recurring revenues."
After a feasibility study which revealed it would have to invest between £2m and £3m just to get off the ground — "history's taught us that figure was very underestimated" — KNS Distribution talked to several city institutions (and Kerridge) "which indicated they would probably invest". Hunting around to see who else might be interested, Pasea came across FutureLink, a company that was already well-known in the ASP world. He had initially hoped to license the FutureLink name for use in Europe, but the US business wasn't interested. "Unexpectedly, it made us an offer for the company. We didn't have much of a debate about it. We liked the fact we were joining what was going to become a public company and it would give us a global presence."
The company's approach is to treat the ASP side of the business just like any other product it sells through the channel. "It seemed the most logical way to attack ASP business," Pasea comments. The model is very similar to that it employs for selling Citrix products. There are two sales teams: a reseller account team and a user account team. The user team "is busier" finding customers and pushing them back through the distribution arm. FutureLink has about ten resellers which it pushes the ASP business through. He admits that ten "doesn't sound like a lot", but adds: "I don't think we can manage a larger amount of resellers at the moment in the ASP market."
He is adamant that more and more resellers in the software and services arena will go down the ASP route and find themselves "starting the month with tens of thousands or hundreds of thousands of pounds of readily available income" as customers outsource control of their desktops to businesses such as FutureLink.
Many resellers have kept afloat on the recurring revenues from the training, consultancy and support they offer customers around the package they sell, but have to use hardware as a loss-leader. The ASP proposition takes the hardware out of the equation and allows them to continue to enjoy the recurring revenues they got before, as well as income from rental revenues.
Another interesting proposition is the ISV market. Pasea says many ISVs would rather rent software to users than sell it outright. As Windows has become the de facto standard for the desktop — and the look and feel hasn't changed essentially since Windows 95 — the question he asks is what can a software house do to enhance its package apart from adding new features whenever another version of Windows is released, which could make it so feature-rich it's unusable? "Wouldn't it be better to have a continual stream of revenue that would allow you to make changes in response to what the customer demands to run their business," rather than in response to Microsoft's release schedule?
He says FutureLink is providing the ASP infrastructure that resellers can use to sell ASP services to their customers.
Outsourcing their IT will also help customers overcome the situation where the IT departments strangle their company's development due to their inflexibility. "This allows you to try to buy software as and when you wish, rather than waiting for your ever more stretched IT department to handle it."
The skills shortage will also help drive the trend. "We don't have enough younger people choosing IT at university so many companies are taking on people and training them up, only to see them leaving to earn more money elsewhere. Many businesses depend on one or two people [for their IT]. The ASP proposition reduces your dependence on IT people."
A virtual future
Taking it a step further, Pasea says the ASP approach will allow employees to run their desktop from any Web browser environment. "This will do more for remote networking than any other technology," he claims. It should let companies drastically reduce their real estate to house IT systems. And once the desktop is managed by FutureLink, "what we're creating is virtual applications in cyberspace". From there, it's an easy step to add video, which means FutureLink will be able to host video meetings for customers: "We will create a virtual office in cyberspace."
In addition, a deal just struck with Ericsson gives FutureLink access to a whole range of IP-based voice and video technologies.
The company will be able to paste voice and video and the applications together using Ericsson technology and its own know-how. "We don't sell a concept to customers — we sell them video meetings and ASP. All we have to do is bring it together.Using 3G networks, some meetings could even happen on laptops."
Pasea believes the cost of putting together a data centre to handle the ASP side of things is about £10m, which is a deterrent not only to resellers thinking of doing it on their own, but also to potential rivals. He claims FutureLink has several advantages. The name is a strong brand in the US, especially in connection with ASPs. The know-how it got from the US in building infrastructure also saved a lot of money. In addition, it has developed a franchise package for Europe, which allows other companies to use the FutureLink name and sell its services, but they must be hosted by FutureLink.
And he sums it up like this: "We're so channel-focused, whether in services, training, product, ASP or video, many channel partners like to deal with us because of the value proposition we give them, which, ultimately, they pass onto their users."
Read more on Business applications