Bargain.com hunt begins


Gareth Cosslett
Analysts have predicted that scores more Internet start-ups will be scooped up by bricks-and-mortar companies, despite the...
Gareth Cosslett
Analysts have predicted that scores more Internet start-ups will be scooped up by bricks-and-mortar companies, despite the failure of health products site Clickmango to find a buyer.

Download this free guide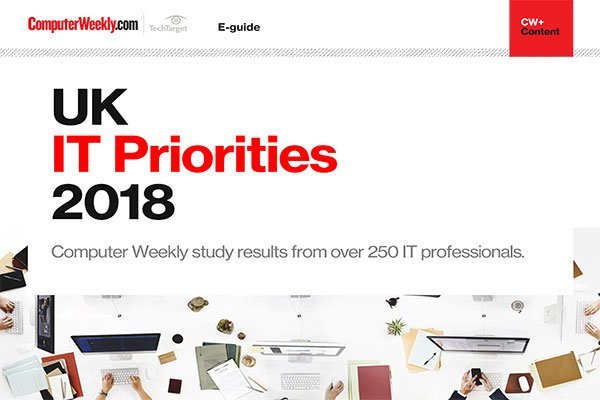 UK IT Priorities 2018 survey results
Download this e-guide to discover the results of our 2018 UK IT Priorities survey, where IT leaders shared with us what they are going to be investing in over the coming 12 months.
By submitting your personal information, you agree that TechTarget and its partners may contact you regarding relevant content, products and special offers.
You also agree that your personal information may be transferred and processed in the United States, and that you have read and agree to the Terms of Use and the Privacy Policy.
Experts point to the £37m purchase of IT equipment, video and music e-tailer Jungle.com by Great Universal Stores (GUS) as evidence that dotcoms will still be on many traditional retailers' shopping lists. www.Jungle.com had planned to raise £750m in a flotation.
"I expect a lot of these deals to happen this year," said Pim Bilderbeek, IDC's vice-president of e-business research for Europe. "The dotcoms are in difficult times and old economy companies that have been slow to get off the ground can get them for reasonable prices.
"Any dotcom company that has a business-to-consumer focus and has not achieved a reasonable turnover will be a viable target."
Last week Clickmango revealed that it had failed to agree terms with an unnamed retailer after three months of negotiations. The company, which has 18 staff, managed to raise £3m in eight days from venture capitalists last September, but had been generating sales of just £8,000 per month. Bilderbeek said retailers will still look to buy into the expertise in technology, sales and marketing that e-tailers have built. "These deals are often only worth doing if they can keep the people," he said.
Jungle.com's senior management committed to stay with GUS for two years and founder and chief executive Steve Bennett signed a four-year contract.
"I'm still keen to make this happen," said Bennett. "My salary bonus structure is built around making the company profitable within seven months."
He denied that the sale price of £37m was low. "The price was right for the sellers and buyers. The problem has been creditors tarring all dotcoms with the same brush, so Jungle.com had its credit lines slashed. Shares have been diluted so much in this area, so it is good to get something out of it."
Mat Hanrahan, analyst at Bloor Research, said, "There has been a massive backlash against people buying future space for what dotcoms will be worth eventually. Buyers are being more realistic in terms of the assets and what they're getting, so their prices are starting to reflect the dotcom's physical capital."
Read more on IT for small and medium-sized enterprises (SME)