Bakery stores get first taste of IT
Cooks The Bakery has connected more than 200 stores to a new network as the first step in an overhaul of IT throughout the business.
Cooks The Bakery has connected more than 200 stores to a new network as the first step in an overhaul of IT throughout the business.
The chain will complete the implementation of the network this week when it deploys a leased line at its Birmingham headquarters.
Cooks' management team decided a complete IT overhaul was needed to achieve its business plan of increasing the number of stores to 500 over the next few years.

Download this free guide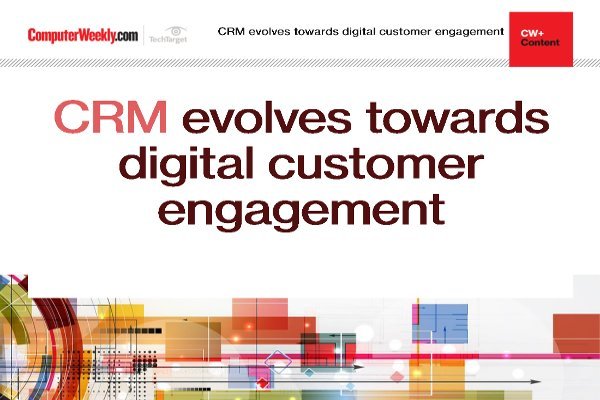 Enhancing digital customer engagement with CRM
Learn about customer relationship management has evolved towards engaging with customers through every channel, with digital at the forefront.
By submitting your personal information, you agree that TechTarget and its partners may contact you regarding relevant content, products and special offers.
You also agree that your personal information may be transferred and processed in the United States, and that you have read and agree to the Terms of Use and the Privacy Policy.
Work began on the business strategy when Ranks Hovis McDougall's 260-strong chain of bakeries - called Three Cooks - was acquired by venture capital-backed Cooks The Bakery. The acquisition was completed in November 2003.
The new management team spent their first 18 months in control of the business developing their strategy and understanding what IT work would be needed.
The company's IT manager, Matt Elcock, said, "IT was identified as one of the priorities after the acquisition."
A contract with network supplier Telstra was signed to provide 2Mbyte connections to every store as a first step.
An Epos system, Alphameric Hospitality, has gone live at 70% of the retailer's stores, and is the first IT application to be used in any of the stores.
The next stage of the IT overhaul is to implement a head office enterprise resource planning system to receive data feeds from the stores.
Cooks also plans to implement Alphameric Caterwide, which is based on Microsoft's Navision ERP product. The ERP system will go live this summer alongside a new finance system.
The retailer is planning to implement a full suite of back-office systems over the next two to three years.
It will also look to implement both Microsoft Sharepoint and company-wide e-mail.
1,500 staff learn the Epos ropes
Cooks The Bakery had to train all of its 1,500-plus employees on the electronic point of sale system as it was the first use of IT in stores.
Each employee spent three to four weeks learning how to use the cash and stock functionality of the systems at a regional training centre.
Staff were taught how to use the Epos system on site when the tills were deployed. Cooks followed up with a refresher course two weeks after the tills went live.
Read more on Business applications