BCS members win top prizes at the Female Inventor of the Year awards
Two BCS members have been awarded prizes at the Female Inventor of the Year 2006 awards, run by the British Female Inventors & Innovators Network.
Two BCS members have been awarded prizes at the Female Inventor of the Year 2006 awards, run by the British Female Inventors & Innovators Network.

Download this free guide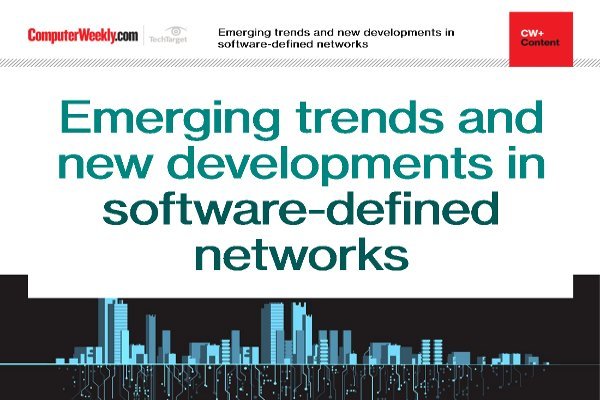 The latest developments and trends in SDN
Join us as we sit down with a number of senior IT managers from multi-national enterprises to discuss the latest trends in the world of software-defined networks.
By submitting your personal information, you agree that TechTarget and its partners may contact you regarding relevant content, products and special offers.
You also agree that your personal information may be transferred and processed in the United States, and that you have read and agree to the Terms of Use and the Privacy Policy.
Megan Beynon of IBM won first prize in the category Innovation in IT, Electronics and Communication (ITEC) with her invention that ensures web links always point to the intended content.
Her work also earned her the title of runner-up female innovator of the year.
Beynon first thought of her prize-winning idea, named Peridot, when she was working on an internal content management system and realised how laborious it is to update web links.
"When your site links to an external site, the external site effectively becomes a part of your site, yet it displays content over which you have no control," she explained.
"Content can be altered and the links then take your users to whatever is now there.
"Traditionally, the content at the end of links has to be checked manually, which is very labour intensive. However, Peridot detects any significant changes to content and if it has changed, it can locate another page with the original content, and update the link."
Peridot was initially accepted as a research project for student interns at IBM and is now in IBM's portfolio.
Mandy Chessell, who also works for IBM, won first prize in the Building Capacity for Innovation category, for her large personal patent portfolio and work in mentoring to create an environment that encourages innovation.
An interesting connection between the two IBM winners is that Chessell is Beynon's mentor.
Chessell mentors about 10 people at any one time, as well as being a senior technical member of staff and master inventor at IBM.
"Mentoring is important to encourage and bring resources to innovation," said Chessell.
In second place in the Innovation in ITEC category was Ruth Woodward, director and founder of HT Consultants, who won the trophy for her technology that uses terahertz light to study skin cancer.
Two patents were filed on Woodward's innovative techniques using terahertz light, which lies between the infrared and microwave region of the electromagnetic spectrum. And her research led to the commercial production of medical imaging systems.
Kerstin Kleese-Van-Dam of the Council for the Central Laboratory of the Research Councils was placed third in the ITEC category for her tool supporting effective management of scientific data.
Read more on Network software