Analyst paper: provisioning the mobile workforce
In this report, Cutter Consortium analyst Brian Dooley explains the security and access control required to give mobile users the ability to run enterprise applications via their mobile devices
Mobile workers are just like the rest of us - except that they are mobile. And therein lies the problem.
Mobile workers today are just as reliant upon efficient access to corporate data and applications as office-based staff. In fact, at times they are even more so - as in the case of a representative preparing a quote, for example. Yet the capabilities for obtaining and managing the mobile network connection are not nearly as robust as those within the corporate facility. Whereas other mobility requirements can be solved easily, it is connectivity that creates the greatest difficulties for the worker. And it is portability and easy access to data that create the greatest security threat.

Download this free guide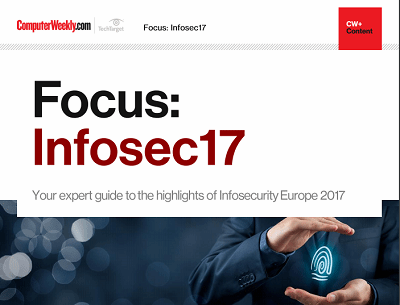 From forensic cyber to encryption: InfoSec17
Security technologist Bruce Schneier's insights and warnings around the regulation of IoT security and forensic cyber psychologist Mary Aiken's comments around the tensions between encryption and state security were the top highlights of the keynote presentations at Infosecurity Europe 2017 in London.
By submitting your personal information, you agree that TechTarget and its partners may contact you regarding relevant content, products and special offers.
You also agree that your personal information may be transferred and processed in the United States, and that you have read and agree to the Terms of Use and the Privacy Policy.
In this report, Cutter Consortium analyst Brian Dooley, covers security and access control required to give mobile users the ability to run enterprise applications via their mobile devices.
Download the report: Provisioning the Mobile Workforce
Cutter Consortium © 2007 Cutter Consortium. All rights reserved. Reproduced with permission.
Further reading
Case study: BT Industries saves £1.7m a year with mobile ERP >>
SAP launches application for mobile data >>
Using mobile applications to boost productivity >>
Mobile data services development trends in 2007 >>
Read more on IT risk management