All ISPs were not created equal
Take a good look at your ISP. If it rents Internet backbone from a bigger player, chances are that its service isn't as good as...
Take a good look at your ISP. If it rents Internet backbone from a bigger player, chances are that its service isn't as good as you could get elsewhere. Danny Bradbury offers a guide to choosing an ISP



You wouldn't choose a Reliant Robin to get round the M25, yet when it comes to motoring up and down the information superhighway many people take the first vehicle that comes along. Choosing an Internet service provider (ISP) to give your company Internet access and host its Web site carries the same connotations as choosing a car. Speed, reliability and safety are the important issues, not the fluffy dice in the windscreen.

ISPs became commercially significant about five years ago. Since then, the market has split into two main parts. Although there were big profits in being an ISP at the start of the boom, service providers are now 10 a penny and free Internet access is commonplace. At the other end of the spectrum, value-added ISPs are offering reliability guarantees and focusing on services that will differentiate them from other players. For businesses, reliability and performance are clearly the key requirements of an ISP.

Download this free guide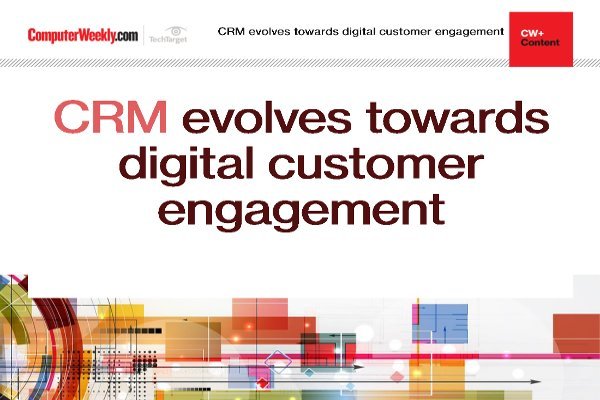 Enhancing digital customer engagement with CRM
Learn about customer relationship management has evolved towards engaging with customers through every channel, with digital at the forefront.
The business angle
Depending on the size of your business, you may have different people managing the relationships between your company and its ISP. In smaller companies one technical person might manage the relationship (along with the rest of the company's IT) single-handedly. Others may have different managers for different divisions.
Kevin Leighton, NT server manager for the supermarket chain Somerfield, says that the job of managing relations with the company's ISP simply fell into his lap. He was involved in the implementation of Somerfield's first X.400 email system, which he says turned out to be expensive and unmanageable. He therefore decided to rip out X.400 and put in another mail system, which led to the development of Somerfield's first corporate intranet. From then on, his fate as the company's cable guy was sealed.
Generally, the rest of the business leaves the company liaison to get on with managing the relationship with the ISP. When Somerfield first hooked up to the Net, it gave all employees access to email, but Internet access only to members of staff who could make a case for having it. Now, the company is beginning to see applications that could run on a distributed basis between itself and, say, its suppliers, and Internet access is becoming more integral to the business, stimulating awareness among business managers.
"When I first put it in, no-one had a clue about intranets and there was a total lack of interest," says Leighton. "People have seen the benefits now and we have a project in place to go out to the business and ask managers what they want to do with it." ISPs also have important lessons to learn in dealing with customers, says Denis Mulhall, director of hosting at PSINet, a first-tier provider. ISPs can oversimplify the service they offer, he warns, trying to make their task look easy so they can capture a sale. They need to strike a balance between impressing potential customers and then living up to their expectations. "Customers have the expectation that there's a rack full of equipment waiting for them at the end of the day," he says. "ISPs must present customers with a realistic scenario."
The technology angle
One of the most important things to remember when choosing an ISP is that the closer you are to the main Internet backbone, the better. Be careful of engaging with a second-tier ISP, which rents backbone from a larger player, such as PSINet or UUNet.
Although small ISPs can offer a more personal service, you must make sure they also have well-defined escalation procedures in the event of breaching their service level agreement with you.
While customers work out how to build productive relationships with their ISP, they also need to keep one eye on the future. ISPs are becoming more specialised and offering services designed to differentiate them from other players. In the first instance, you should focus on performance guarantees. While ISPs have traditionally offered service level agreements covering reliability, they have been loath to give end-to-end performance guarantees. Customers, on the other hand, want to know how quickly packets will be moved through the system.
One of the biggest problems here is that because no single party owns the Internet, it is impossible to guarantee how quickly packets will pass across it. A spokesperson for application service provider DCS Industry Solutions says, "If you're living in the real world, most service providers would prefer there to be as little in the contract as possible about end-to-end performance."
Leo McCloskey, senior vice-president of marketing at ISP GTS Netcom, is more optimistic. ISPs are starting to provide guarantees on packet loss and latency, he says, adding that he would be surprised if end-to-end performance guarantees are not more commonplace by the end of this year.
Such performance guarantees will be driven by the consolidation of the ISP market in Europe. One problem facing the industry is the fragmentation of the ISP market on this side of the pond, says Eric Nataf, director of European product marketing at Keynote. His company measures customers' Web site performance from remote locations to give them an idea of how well their servers are performing. Nataf says many small players had to enter into peering agreements to exchange data across the backbone, but are gradually being bought up by larger ISPs. "Now, the issue for these guys is to merge the heterogeneous networks they have as a result of these acquisitions," he says.
Once ISPs control more of the backbone, it will be easier to offer a quality-of-service guarantee, leading to the development of a two-tier Internet, which has already begun to appear. Companies that control large sections of the Internet backbone in Europe will be able to offer guaranteed data throughput rates for low latency data such as voice over IP and video.
Such offerings will be made even more feasible by the introduction of quality-of-service standards such as DiffServ and MPLS (MultiProtocol Label Switching), although there's little evidence of this right now. Expect to see end-to-end latency guarantees on the same backbone among larger providers, with quality-of-service guarantees across peered relationships reaching early adoption stage in the next 18 months to two years.
The provision of services is very trendy among ISPs at present. Cable & Wireless, for example, offers online access to Microsoft Office products. As the still immature ASP marketplace catches on, customers can expect ISPs to expand their offerings in this area. More ISPs will begin to offer such services, and those that have already jumped on the bandwagon will begin to offer more complex applications for customers.
ISPs are still struggling hard to differentiate themselves in the market, but as new sectors such as online software rental come into play, they will have more opportunity to stand out from the crowd.
In the meantime, you should consider your own user profile before choosing an ISP. Issues such as the size of your company, its e-commerce goals, multinational expansion plans and quality of service will all play a part in your decision, as will the need for hosting services and reliability guarantees.
My Five Lessons in ISP Management
Alec Beck, IT director at pharmaceutical company MSD
1998 Small isn't necessarily the best. Beck came across a local company that talked the talk but couldn't handle his Internet needs as they became more sophisticated
End 1998 Service levels are important, especially when running online
2000 You have to shop around for price
Mid-2000 ISPs aren't all the same - you need to do a full evaluation
2000 Control of the backbone is vital. Although Beck had few problems with his previous ISP, it was a second-tier player that needed to go to PSINet for help with technical problems
Read more on Business applications