Aircel's SAP business intelligence strategy to transform marketing
Deployment of SAP business intelligence right at the outset helped Aircel reap multiple benefits from SAP BI at operational as well as analytical levels.
During the last few years, organizations in the telecom and BFSI sectors began adopting and utilizing business intelligence (BI) solutions for more than just basic financial reporting and dashboard features. Established organizations scurried to consolidate the vast amounts of historical data they had accumulated over the years. Meanwhile, Aircel, a three-year old telecom company, deployed business intelligence from SAP at the founding stage itself, along with an enterprise data warehouse (EDW) project.

Download this free guide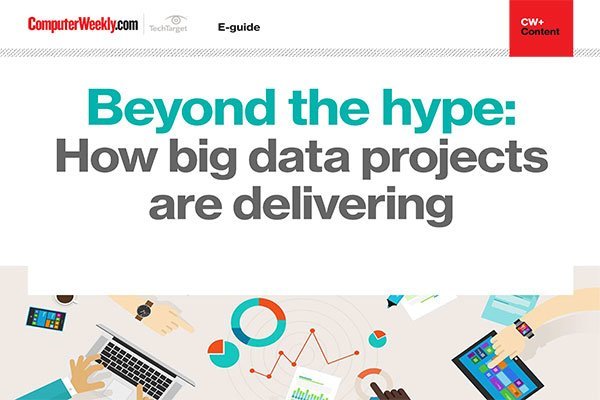 6 high profile examples of Big Data improving operations for corporations
This e-guide collates a group of examples of big data technologies in use, such as how Mercedes-AMG Petronas Motorsport are looking to gain an edge on the competition in the Grand Prix season. Also see how big organisations are managing their big data operations and their data analytics programmes and teams through some high profile case studies.
The deployment of BI was part of projects initiated for the pan-India launch of Aircel in 2008, with the first release being deployed in September 2009, and followed by additional releases every quarter. "We knew that the operational systems were to be built and stabilized on an enterprise platform before the data was brought and processed in EDW," says Sanjeev Chaudhary, Head - BI, Aircel. While big telcos had to traverse the learning curve, Aircel leapfrogged right onto the BI bandwagon.
Need for the deployment
Business expectations included an easy-to-use BI platform with minimal user training requirements. The solution needed to provide enough data to help predict subscribers' consumption patterns. The ability to leverage the analysis for potential cross-selling of services, for increasing revenue streams, improving customer loyalty, and reducing churn had to be achieved through BI.
"The quantum of data for signing on new customers nationwide was beyond the capabilities of normal spreadsheets to process," says Joby Babu, who handles VAS marketing at Aircel. Since the platform needed to process huge amounts of data within a stipulated time, it had to be robust, keeping future growth in mind. Also, telecom industry trends in BI were considered while deciding on the BI and EDW platform.
Challenges
The biggest challenge was to get a single view of the customer. "Even though a group of customers might have similar products and services, they might have different usage behavior or patterns based on their segments, geographies and devices used. Getting such insights was a challenge," explains Chaudhary.
Another challenge was that since the EDW evolved in parallel with development of enterprise (source) applications, any change in the flow or architecture of the source application had a direct impact on EDW project timelines.
Being the first EDW implementation, business users viewed the business intelligence and EDW key performance indicators (KPIs) from a mere operational perspective. The challenge was to change the mindset from operational to analytical thinking.
Technology allocation
A feasibility analysis was undertaken subsequent to requirement gathering. The vendors evaluated included SAS, MicroStrategy and SAP BusinessObjects for BI; Oracle, Greenplum, Teradata, and Netezza for EDW.
At Aircel, vendor offerings are evaluated by independent stakeholders with suggested ratings. The weighted averages of these ratings help decide the grading of vendors. The final call is taken with the commercial function keeping business requirements as priority. Business teams are the major stakeholders for any such initiative.
At the EDW layer, Aircel has Teradata appliances for processing and data warehousing separately. The data is first processed and aggregated at the processing layer and then sent to the DW. The BI in place has multiple modules plugged into the solution for the leadership team, middle management and operations team.
Aircel's IT platform is supported by Wipro. Wipro's BI practice team, along with Aircel's technical and marketing teams, implemented the current SAP business intelligence technology.
Benefits of the BI deployment
The marketing team is now able to classify the subscriber base based on device or handset type. This has opened new opportunities for customer acquisition and retention. BI utilizes the history of device change to segment the subscriber appropriately.
Business intelligence has facilitated customer profiling. The subscriber usage, payment, and VAS (value-added services) behavior help in designing specific plans for different types of subscribers.
Having a standard business intelligence platform has helped the company standardize definitions of major KPIs and ensure consistent availability of data with agreed logic. This has reduced data revalidation efforts and the need for offline spreadmarts to support local logic.
Intangible benefits include targeting the right customers at the right time and ensuring a similar experience at various customer touch points.
User acceptance and training
In the first phase of business intelligence implementation, a few power uses were targeted. Once the confidence was developed in this user community, the casual users started coming in. This was facilitated by tools that shielded users from the complexities of the BI and EDW environment. The development and operations team trained a few critical users first and they in turn helped train the remaining user groups.
Having access to the BI and EDW platform, the user community began to realize the power of data availability at their fingertips. "We do not have to wait for hours for the data-points to be pulled out before the analysis can commence," acknowledges Anil Jain, who heads the marketing function (U and R) at Aircel.
There are multiple modules to be added. Now that the foundation for business intelligence has been laid, the upcoming projects are advanced analytics, data mining, statistical analysis, in-memory tools and similar niceties.
Read more on Business intelligence and analytics