2010 Storage revenue analysis from IDC and Gartner compared
The two most prominent analyst firms, Gartner and IDC, have each published their analysis of storage vendor revenue for 2010. Both have EMC on top, IBM second and NetApp gaining fast. But their league tables then diverge.
EMC is the undisputed leader in the global external storage market, but the lesser placings are up for grabs thanks to data from IDC and Gartner that disagrees.

Download this free guide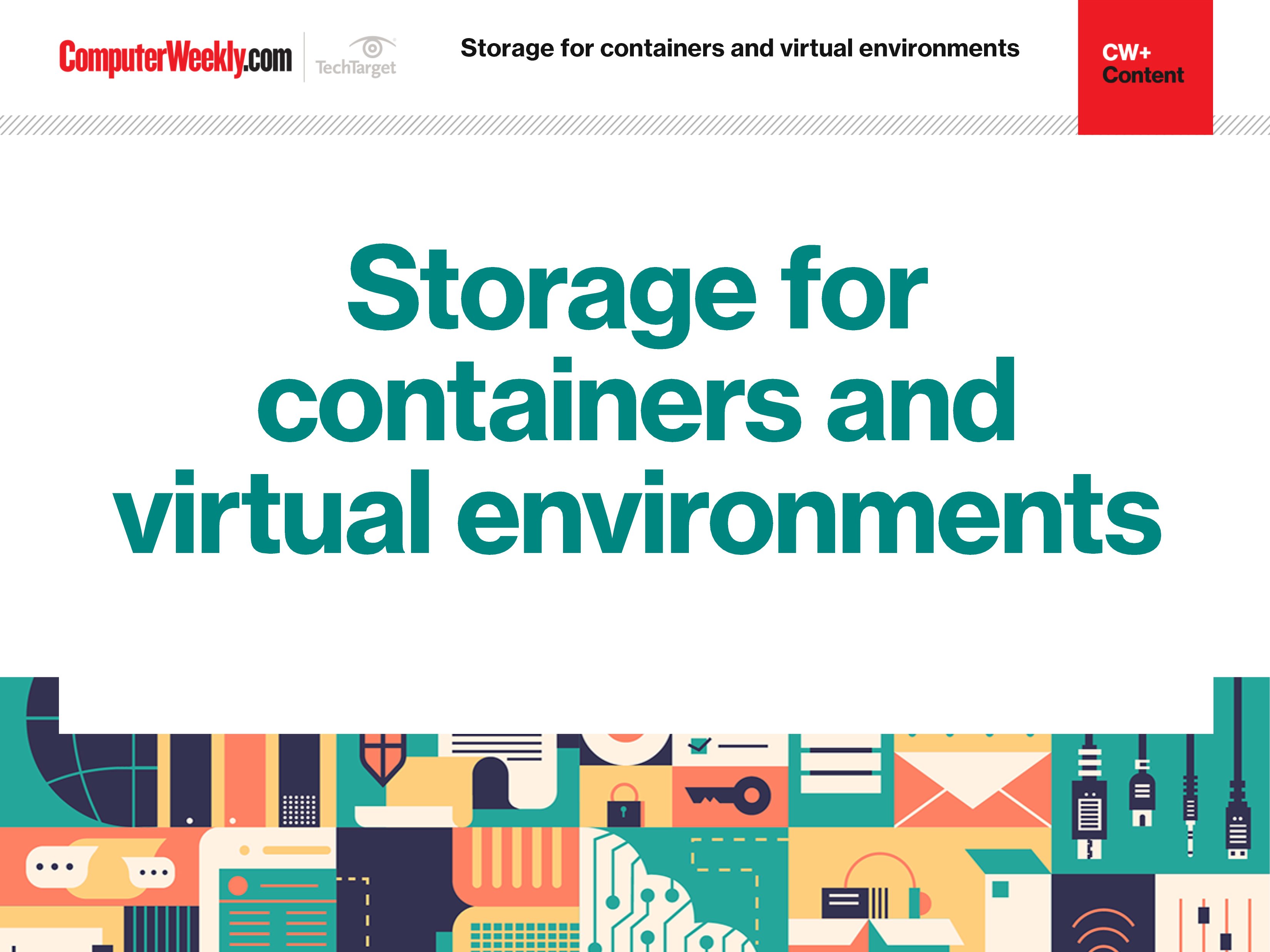 Top tips for managing storage in a virtual server environment
Get a complete run-through of the main choices in data storage for containers, look at the essentials of virtual server storage and learn about storage performance in virtual server and desktop environments.
By submitting your personal information, you agree that TechTarget and its partners may contact you regarding relevant content, products and special offers.
You also agree that your personal information may be transferred and processed in the United States, and that you have read and agree to the Terms of Use and the Privacy Policy.
Overall, the market grew at a lovely rate. Gartner says the market for "external controller-based disk storage" grew 18.1% last year. IDC says "external disk storage systems factory revenues posted year-over-year growth of 16.2%."
Here's Gartner's take* on 2010 storage sales, in hundreds of millions of dollars:
Company

2010

Revenue

2010 Market Share (%)

2009

Revenue

2009 Market Share (%)

2009-2010

Change (%)

EMC1
5,432.9
28.0
4,104.4
25.0
32.4
IBM
2,790.3
14.4
2,432.0
14.8
14.7
NetApp2
2,071.9
10.7
1,372.8
8.3
50.9
HP3
1,898.1
9.8
1,718.2
10.4
10.5
Hitachi/HDS4
1,791.5
9.2
1,478.5
9.0
21.2
Dell
1,583.7
8.2
1,396.8
8.5
13.4
Oracle
477.6
2.5
-
-
-
Sun Microsystems
-
-
664.5
4.0
-
Fujitsu5
430.5
2.2
416.8
2.5
3.3
Others
2,954.3
15.2
2,865.9
17.4
3.1
Total
19,430.9
100.0
16,449.9
100.0
18.1
And here's IDC's assessment** of 2010's "Worldwide External Disk Storage Systems Factory Revenue":
| | | | | | |
| --- | --- | --- | --- | --- | --- |
| Vendor | 2010 Revenue | 2010 Market Share | 2009 Revenue | 2009 Market Share | 2010/2009 Revenue Growth |
| 1. EMC* | $5,441 | 25.6% | $4,108 | 22.9% | 32.5% |
| 2. IBM | $2,922 | 13.8% | $2,560 | 14.3% | 14.1% |
| T3. NetApp | $2,352 | 11.1% | $1,574 | 8.8% | 49.5% |
| T3. HP* | $2,352 | 11.1% | $2,109 | 11.8% | 11.5% |
| 5. Dell | $1,926 | 9.1% | $1,647 | 9.2% | 16.9% |
| | | | | | |
| Others | $6,229 | 29.3% | $5,934 | 33.1% | 5.0% |
| All Vendors | $21,222 | 100.0% | $17,932 | 100.0% | 18.3% |
What can we learn from these numbers? The most striking discrepancies between the two concern Dell and HP. We're not sure why the two firms come up with such different numbers, but it is worth noting that while the industry has grown at either 16% or 18% depending on which analyst you favour, HP has grown at only 10% or 11%. Executives at HP will surely be hoping that 3Par can help, and we also feel sure that 2011 will see announcements on its EVA arrays. Some suggested HP's reason for buying 3Par was that EVA development has hit a brick wall: we've been told by HP insiders that customers have been briefed about two new generations of the arrays. Perhaps an EVA refresh will help the company catch up to overall industry growth rates.
Dell also looks to be a mover, if only because it has acquired Compellent, whose SEC filings reveal it was selling about $US120 million a year. SearchStorage ANZ has been briefed to the effect that 50% growth from Compellent is not an unrealistic expectation, so Dell will be able to add perhaps $US200 million to its total in next year's analyses.
EMC, meanwhile, has told SearchStorage ANZ that it has already made sales of its new VNX range into Australian public sector organisations. At least one of those buyers is said to have welcomed the chance to use VNX to replace another vendor's offerings and, by doing so, go EMC from end-to-end. Management benefits were apparently one reason for this decision, and the chance to get "one throat to choke" was also seen as attractive.
IBM is hard to read. The company has told SearchStorage ANZ that it has secured 100 local customers for its XIV range. It's plausible that unconventional range is driving growth, but as it's a little behind overall industry growth we expect some new products. We also hear frequent stories about Tivoli Storage Management being displaced, often by CommVault. Perhaps a tighter integration story for backup will help big blue catch up to overall industry growth rates.
NetApp is clearly doing an awful lot right. We've recently encountered competitive sniping about just what its FlexPod product consists of, and whether it can really be compared to virtualisation-centric stacks from rivals. That argument is probably moot: the company is going like a train and should be a clear second next year.
Some may wonder out loud if Sun/Oracle's poor performance – the company lost market share – is an indication that Oracle's adventure into the land of hardware is ill-judged. Is it too early to make that call? By the time 2011 data emerges, we'll feel more confident about its prospects. We suspect 2011 data may also need a new way of counting storage shipped in appliances like the Exadata Database Machine or EMC's Greenplum appliance.
And a last note: SearchStorage ANZ was recently invited to a press event attended by Netgear General Manager Shane Buckley who said the company has shipped an Exabyte of storage, was ranked the number seven vendor by an analyst firm and is winning business from medium-sized organisations embarking on their first virtualisation efforts. The company appears in neither of the lists above.
* (EMC revenue includes the Isilon acquisition but excludes OEM revenue from Dell and Fujitsu. NetApp revenue excludes OEM revenue from IBM. 4Q10 HP revenue includes the 3PAR acquisition. HDS revenue excludes OEM revenue from HP, Sun and Oracle. Fujitsu's branded revenue does not include products sold under the EMC and NetApp brands.
** IDC declares a statistical tie in the worldwide disk storage market when there is less than one percent difference in the factory revenues of two or more vendors. Starting in Q3 2009, EMC is reported as the combined entity of EMC and Data Domain. Starting in Q2 2010, HP is reported as the combined entity of HP and H3C. Starting in Q4 2010, HP is reported as the combined entity of HP and 3PAR.
Read more on Storage management and strategy