alphaspirit - Fotolia
OpenStack Foundation steps up efforts to address enterprise skills gap
OpenStack Foundation co-founder claims scarcity of techies with skills in using the open source cloud platform remains biggest barrier to enterprise adoption
The OpenStack Foundation is ramping up its efforts to boost the availability of IT workers with skills in using the open source cloud operating system (OS) through the general release of its certification scheme.

Download this free guide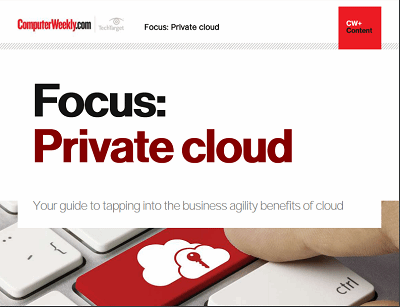 Is private cloud a test bed for public cloud?
Making a cloud sacrifice by doing private? If the business information is sensitive, private cloud could be a good fit, but may require making some compromises (compared with using public cloud) with regard to pricing, scalability and functionality. Join Computer Weekly as they take a look at what enterprises need to consider before moving to the private cloud, from a technical and business agility perspective.
By submitting your personal information, you agree that TechTarget and its partners may contact you regarding relevant content, products and special offers.
You also agree that your personal information may be transferred and processed in the United States, and that you have read and agree to the Terms of Use and the Privacy Policy.
The Certified OpenStack Administrator (COA) accreditation, which was first announced at the organisation's Tokyo Summit in October 2015, is being offered by Rackspace, Hewlett Packard Enterprise (HPE) and Mirantis, among others.
Participants can study the course's content from anywhere in the world, which will – the foundation claims – make it easier for enterprises to find and hire OpenStack techies.
Speaking at the OpenStack Summit in Austin, Texas, Mark Collier, the foundation's chief operating officer, said driving up the number of people skilled in using the OS is a top priority for the organisation.
"The biggest things that continue to be a challenge for people is hiring, getting the right skills set and getting people who know how to do the operations and can really understand how to operate a cloud," he said.
"There is no lack of demand or lack of value that people see in moving to the cloud as fast as they can, it's really about hiring and training the people needed to do it as fast as possible."
Particularly, he added, as organisations are fearful of being left trailing behind their competitors also making moves in the cloud.
"It's the competitive pressure, typically from other organisations in the industry, [that's driving this] as they are moving faster, embracing software development and continuous integration and deployment. All the rationale is there, it's just getting the people in place."
Read more about Openstack
The certification is aimed at individuals with at least six months' experience in using OpenStack, and who are sufficiently skilled in how to use the OS to take care of the platform's day-to-day management and operations.
A limited number of OpenStack community members will be given the opportunity to sit the exam during the summit. Jonathan Bryce, the foundation's executive director, said it is designed to test the participant's ability to manage an OpenStack deployment in a practical way.
It also tests the participant's ability to manage dynamically provisioned infrastructures, and is designed to help them develop the skills they need to deploy and monitor OpenStack over time.
"It's a very practical exam. It loads up an OpenStack environment that you then have to go through and do tasks with. It's a pretty strong certification and people have said it is challenging," he said.
Addressing the OpenStack skills shortage
The scarcity of engineers and IT professionals with OpenStack skills is regularly flagged by industry watchers as a barrier to adoption. It is an issue the foundation has sought to address through collaborations with Intel and Rackspace.
A 451 Research paper highlighted the financial impact of the OpenStack skills shortage on enterprises in May 2015.
It shows that OpenStack-based private clouds are 20% cheaper to deploy than those built using proprietary software, until the cost of finding an engineer to manage the environment is factored in.
Rackspace, who co-founded OpenStack with Nasa in 2010, released details in April 2016 of its latest push to lower the skills barrier for enterprises looking to adopt the software, through the release of its OpenStack Everywhere offering.
This consists of pre-configured hardware, software and services bundles containing everything enterprises need to build an OpenStack private cloud, said Rackspace.
Speaking to Computer Weekly at the OpenStack Summit, Van Lindberg, Rackspace's OpenStack board member, said the introduction of COA should help the foundation address the technical skills gap that exists in enterprises.
However, he said, technology is a relatively small part of what contributes towards the success of an OpenStack deployment; enterprises may also need help along the way to address the business culture barriers to adoption.
"A lot of what's going on in this accreditation is valuable and excellent, and we're fully participating. It's targeted at learning the technology," he said.
"The thing that makes OpenStack successful, and the thing we feel we provide, is this deep bench of people and process, which is really what's required to make this successful."
Read more on Infrastructure-as-a-Service (IaaS)