PA Consulting Raspberry Pi 2015 winners announced
Winners of this year's Raspberry Pi competition announced during ceremony at the London Science Museum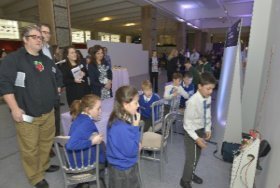 Winners of PA Consulting Group's third Raspberry Pi coding competition were announced at a ceremony at London's Science Museum this week.
The 12 finalists spent the first part of the event presenting their entries to a panel of judges, which included Code Club Pro head Lauren Hyams, BBC technology correspondent Rory Cellan-Jones and Raspberry Pi Foundation's director of educational development, Clive Beale.

Download this free guide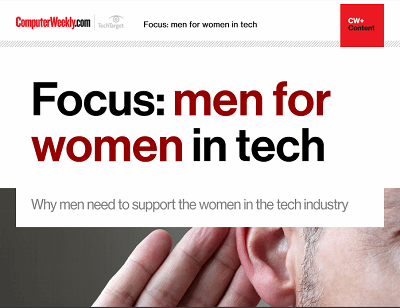 Men for women in tech
This guide showcases some of the men who are helping women to progress in the technology industry and the methods they are using to do so.
By submitting your personal information, you agree that TechTarget and its partners may contact you regarding relevant content, products and special offers.
You also agree that your personal information may be transferred and processed in the United States, and that you have read and agree to the Terms of Use and the Privacy Policy.
The theme of this year's competition was health and wellbeing, with an emphasis on creating interfaces for the real world.
The 2015 winners are:
Primary school academic years 4-6: FitDog, William Law CE Primary School
William Law Primary School designed a robotic dog that encourages children to exercise. The pupils programmed the dog to use phrases such a "keep up the pace", "keep moving" and "do 20 star jumps."
The judges said they liked the concept of a dog getting children to exercise and that the team managed to explain their invention well, also creating documentation and user guides.
Secondary school academic years 7-11: Pi-Scription, Liverpool Blue Coat School
Liverpool Blue Coat School designed an automatic prescription dispenser that issues medication to patients based on QR codes from doctors. The patient scans the QR code on the machine and it dispenses the correct prescription, so the patient does not have to visit a pharmacy.
Judges felt the invention had strong benefits in savings for the NHS and saving time and money for patients. The panel noted how the team incorporated add-ons, such as a barcode scanner and camera.
Secondary school academic years 12-13: Revolution Pi, Truro and Penwith College
Truro and Penwith College devised a way of controlling a computer with eye movements. A small camera tracks the user's eye movement and relays it to the computer screen, enabling the user to move the mouse cursor anywhere on the screen just by looking at it.
Read more about Raspberry Pi
The team came up with the idea after thinking about innovative ways to use a computer for someone who is unable to manoeuvre a mouse.
The judges felt the team had taken the Raspberry Pi to its limit and beyond, and that every team member showed great passion and ambition.
Undergraduates: Hamoudy, University of Birmingham
The University of Birmingham team created a wireless, internet-connected doorbell that can call a phone or use intercom, text and email to alert a resident with a photo showing that someone is at their door. The doorbell can even tweet or live stream HD video locally on YouTube.
The designer created the product for use in care homes or at the home of an ill person who requires assistance from a nurse.
The judges said they liked how this invention tackled a serious issue with well-thought-out and useful features. The panel felt the entry could be a cost-effective option compared with other home monitoring products.
All the finalist teams received a box of Raspberry Pi interfaces, and the winner of each category received £1,000.
TeenTech founder Maggie Philbin, who presented the awards ceremony, said: "We need to give young people and their teachers more space to be able to do projects like this because this is how they really develop skills and this is how they really understand what their own aptitudes are."
Anita Chandraker, head of IT delivery at PA Consulting Group and chair of the judging panel, said: "This year's finalists showed very advanced skills and it was incredible to see how teams had pushed the Raspberry Pi to its limits, fulfilling the brief in such inventive ways. The inventions were inspiring and thoughtfully designed and all the judges agreed that many of the entries had the potential to advance into commercial products and really make a difference to everyday life.
"It was really encouraging to see the teams – especially the younger children – buzzing with excitement and exuding a natural flair for programming and engineering. We would really love to see the teams continue to build on their digital skills, creativity and teamwork and show other schools and universities the big things that can be achieved with such a small computer."
Read more on IT technical skills