Channel 4 outsources HR services to cut costs
Channel 4 has outsourced its human resources services to cut costs.
Channel 4 has outsourced its human resources services to cut costs.
Under a five year deal, Logica will run HR administration and payroll services for Channel 4 using Oracle HCM. Savings will be gained through more automation across HR and finance

Download this free guide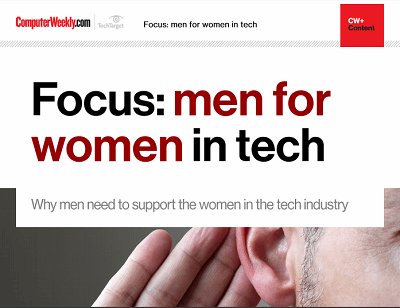 Men for women in tech
This guide showcases some of the men who are helping women to progress in the technology industry and the methods they are using to do so.
By submitting your personal information, you agree that TechTarget and its partners may contact you regarding relevant content, products and special offers.
You also agree that your personal information may be transferred and processed in the United States, and that you have read and agree to the Terms of Use and the Privacy Policy.
Channel 4 is attempting to cut costs, which includes reducing programming budget by up to £75m this year.
The broadcaster estimates TV advertising revenues will decrease by 18% in the first half of 2009 and is budgeting to reduce editorial spend by at least 10% across its network in response.
Luke Johnson, chairman at Channel 4, said, "All commercial broadcasters are under significant pressure, but Channel 4 is better placed than some. We continue to increase efficiency in order to cope with a declining advertising market. "
Logica will implement Oracle's payroll application and integrate it with the company's existing Oracle HR system to achieve a single, unified HR system. It will also create a fully managed service.
Gemma Dowson, senior IT project manager at Channel 4, said the deal will help improve processes and achieve greater efficiencies that align with our business and technology strategies.
Read more on IT jobs and recruitment