Mid-level IT pay soars as offshoring grows
Offshoring and the drop in IT graduates...
Offshoring and the drop in IT graduates has led to huge pay increases for mid-level IT staff, according to research.
The Income Data Services report said the median salary for IT user support technicians has jumped 13% to £24,177 in the last year, while network and systems engineers saw a rise of 9.5%, taking their average pay to £31,120.

Download this free guide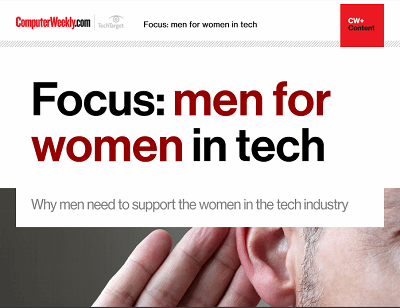 Men for women in tech
This guide showcases some of the men who are helping women to progress in the technology industry and the methods they are using to do so.
By submitting your personal information, you agree that TechTarget and its partners may contact you regarding relevant content, products and special offers.
You also agree that your personal information may be transferred and processed in the United States, and that you have read and agree to the Terms of Use and the Privacy Policy.
Pay rates are being pushed up by shortages of mid-level IT staff. The loss of entry-level jobs because of outsourcing, and a drop in IT graduates, has led to less competition for mid-level jobs coming up through the ranks.
Ken Mulkearn, editor of the report, said, "The sizeable pay increases we are seeing in mid-level IT support and technical roles is being driven largely by acute skills shortages."
Anne Swain, chief executive of the Association of Technology Staffing Companies, has said in the past that outsourcing lower level IT work to countries such as India is like "removing the bottom rung of the career ladder".
She said, "The shortage now is of candidates with a few years experience looking for second and third jobs. But how do you get that experience if entry level jobs are being sent offshore?"
The Council for Professors and Heads of Computing found the number of IT graduates has dropped 48% since 2001. There were 29,477 applicants in 2001, compared to just 15,258 in 2007.
Read more on IT jobs and recruitment