What is storage virtualisation?
Storage virtualisation places an abstraction layer between the application that stores/retrieves data and the storage hardware. In a virtual environment, an application defines its storage requirements in terms of capacity, performance and lifecycle controls. Then a virtualisation engine masks the underlying storage technology and lets the system manage itself based on predefined policies.
This Article Covers
RELATED TOPICS

Download this free guide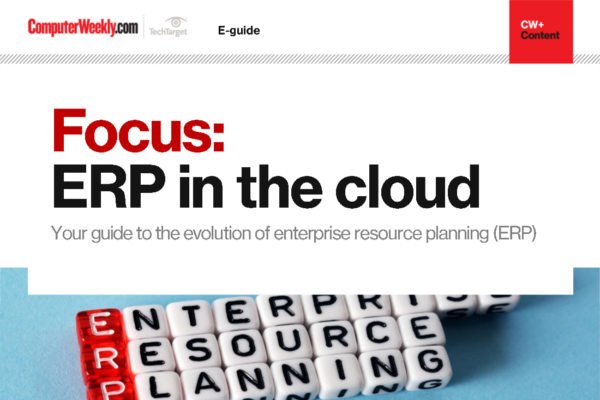 Are you keeping up with the ERP evolution?
Read about the new best practices for the ERP systems and how to tackle the growth of ERP integrations.

By submitting your personal information, you agree that TechTarget and its partners may contact you regarding relevant content, products and special offers.

You also agree that your personal information may be transferred and processed in the United States, and that you have read and agree to the Terms of Use and the Privacy Policy.

Storage virtualisation places an abstraction layer between the application that stores/retrieves data and the storage hardware. In a virtual environment, an application defines its storage requirements in terms of capacity, performance and lifecycle controls. Then a virtualisation engine masks the underlying storage technology and lets the system manage itself based on predefined policies.

There are three major types of virtualisation engine: server-based, fabric-based and array-based. Each abstracts the storage at a different level: on the server, fabric or array.

Server-based

Processing is performed locally on the host system using a management console to enforce policies.

Advantages: Tends to be very scalable.

Disadvantages: Does not usually offer advanced data movement features, such as mirroring and replication.

Examples: Sun's ZFS or Veritas Volume Manager.

Fabric-based

Processing is performed within the storage network, using one or more appliances to enforce data access and storage policies.

Advantages: Many options available, from in- or out-of-band appliances, stand alone boxes or switch-based appliances.

Disadvantages: Some in-band appliances may struggle to scale in some environments.

Examples: IBM's San Volume Controller, Network Appliances gFiler, or the Cisco switch-based Storage Services Module.

Array-based

A recent twist on the fabric-based manager is to move all storage administration functions into one huge storage subsystem, and in theory it should be possible to link multiple storage controllers together in a storage pool of almost infinite capacity. Control in this model may reside either on a server running a policy management utility or the storage subsystem itself.

Advantages: There is only one point of control through which every I/O request must pass.

Disadvantages: Potentially a single point of failure. No supplier encapsulates all of their competitors' installed arrays, so this model will be the hardest to implement in a mixed-supplier shop.

Examples: Hitachi's Tagmastore, StorageTek's Iceberg and 3PAR's Utility Storage array.
Read more on Business applications