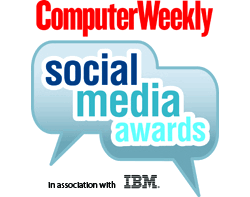 Computer Weekly's search for the best use of social media in IT is finally over after hundreds of nominations and thousands of votes we now have the winners and the Social Media Champion - Kate Craig-Wood, of cloud computing firm Memset.
Find out more about IBM's involvement in the Social Media Awards.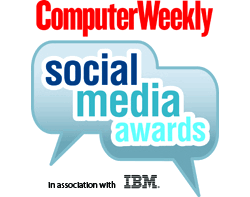 Here is the full list of winners below.
Best new blog of the year
Runner-up: Robert Kelly
Winner: WinRumors
Best use of social media – private sector
Runner-up: Salesforce.com Cloudforce 2011
Winner: AVG Anti Virus
Best use of social media – public sector
Runner-up: Idea Street
Winner: Met Office - Social Media 'When it Matters'
Best use of social media - Individual
Runner-up: Kate Craig-Wood
Winner: Tom Warren
Best use of social media – not-for-profit sector
Runner-up: Justgiving
Winner: Easyfund raising.org.uk
Best IT video
Runner-up: Back Up: Don't Smash Up
Winner: Capgemini - Counting Down to the 13th European Energy Markets Observatory
Best IT Industry blogger
Runner-up: Kate Craig-Wood, Memset
Winner: Capping IT Off from Capgemini
Best IT professional blogger
Runner-up: UK Web Focus
Winner: Elizabeth Harrin – A girl's guide to Project Management
Best CIO/IT Director blog
Runner-up: Capgemini CTO blog
Winner: Atos CIO Blog
Social Media Champion
Based on the most overall votes across all categories.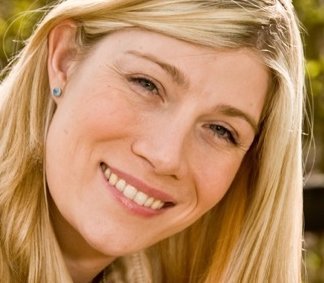 Kate is an award-winning technology entrepreneur; the co-founder & managing director of Memset, the cloud computing company. Her Kate's Comment blog analyses the latest developments in the world of IT, she is an active social media user and has helped to raise the profile of her company very effectively using social media.
IBM is proud to sponsor the 2011 IT Social Media Awards
The world now spends more than 110 billion minutes on social networks and blog sites per month. This equates to 22 percent of all time online or one in every 4.5 minutes.

Just 10 years ago, there was another significant shift in the way people interacted with each other: the Web came to the workplace. From e-commerce and peer-to peer file sharing to the emergence of web-based solutions for financial, accounting, and supply chain systems, the web has become a serious business tool for organisations and industries of every kind. And the evolution continues.
Now social networking services are on track to replace email as the primary communications method for many business users in the next few years.
Learn more about this trend in a series of IBM thought leadership papers around how industry leading organisations are harnessing social media to drive real business results.
Why not join the conversation?
Keen blogger? Seasoned Tweeter? Expert connector? Interested in building a smarter planet? If you answered yes to any of these questions, why not visit the Smarter Planet blog and share your thoughts with us. 
Visit the asmarterplanet blog: http://asmarterp lanet.com/
Additionally, why not connect with us online?
Email Alerts
Register now to receive ComputerWeekly.com IT-related news, guides and more, delivered to your inbox.
By submitting your personal information, you agree to receive emails regarding relevant products and special offers from TechTarget and its partners. You also agree that your personal information may be transferred and processed in the United States, and that you have read and agree to the
Terms of Use
and the
Privacy Policy
.
This was first published in December 2011