Technology you can bank on
Lessons a bank based on social media and Web 2.0 can teach the broader financial services industry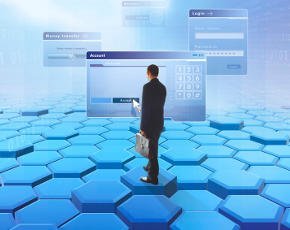 Social media is being used by a group of entrepreneurs to create a bank which uses the technology to overcome the cost and complexity of traditional banking, while increasing customer trust through an online community.

Download this free guide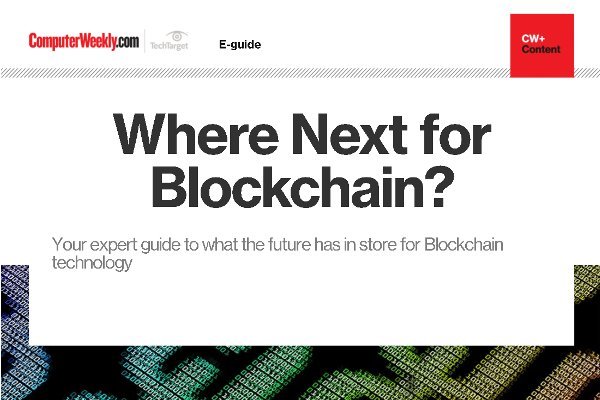 The future of blockchain
Read about how blockchain's inherent security makes it tamper-proof, and perfect for keeping and sharing records for transactions in many scenarios.
By submitting your personal information, you agree that TechTarget and its partners may contact you regarding relevant content, products and special offers.
You also agree that your personal information may be transferred and processed in the United States, and that you have read and agree to the Terms of Use and the Privacy Policy.
Fidor Bank, as it is known, is the brainchild of a group of entrepreneurs who recognised that because Web 2.0 and social media were changing people's social lives, they would inevitably change retail banking too.
One of these entrepreneurs, and Fidor Bank CEO, is Matthias Kroner. He and his colleagues set up the online-only bank using social media as its customer acquisition and service mechanism. At a recent Financial Services Club event in London, Kroner told Fidor's story. In 2007, Kroner and his colleagues applied to Federal Financial Supervisory Authority BaFin for a banking licence in Germany – Fidor Bank was born soon after.
"We had a look at social media and Web 2.0, and thought this is changing people's lives, and by doing this it will change retail banking," he told the Financial Services Club audience. Kroner says the unanticipated financial crisis that arrived in 2008 provided a unique opportunity for Fidor Bank. The timing of the bank's creation is more to do with the momentum of Web 2.0 technologies and the advent of social media, but by coincidence it arrived at a time when people were more likely to consider switching banks. "We were born at a time when trust in banking was going down to zero. So we thought, if not do it now, when? Web 2.0 gave us the chance to set up a new bank, and then the financial crisis and the behaviour of the banks involved said to us that setting up a new bank was a must," says Kroner.
More banking articles
Fidor Bank is different. For example, its home page displays a picture of the Occupy movement, which ran protests against banks.
The premise is that Fidor Bank, which is built around Web 2.0 and social media, has three engagement models. These begin with a community where people talk about finance and share experiences; then there is the opportunity for these members to use Fidor's payment services; and finally they can become a full retail banking customer with a current account, loans and savings.
Currently, about 70% of the community have used the payments service and about 30% bank with Fidor. It is not just a consumer-focused bank either. Fidor has its own core banking software and is open to third-party suppliers to integrate applications into it. It also offers businesses its technology as a white label service. For example, it recently signed a major contract to set up a global payments service for a business customer in Germany.
Fidor currently has more than 200,000 people registered and 150,000 community members. It has €160m worth of deposits, and its lending totals about €100m. With only 34 staff, no branches and a cost of only €3.50 to set up a customer with full banking, the overheads are low compared with traditional banks. But in contrast to existing banks, trust is high. This addresses the challenges facing most banks at present – those of cutting costs and increasing trust.
Fidor has no sales staff – it relies totally on recommendations from its community. "This is crowdsourcing. We let the customers talk about Fidor Bank. We share our experiences of all parts of life," says Kroner.
To take advantage of customer contempt for banking, Fidor prides itself on its ability to listen to customers. This is achieved through its online community where members support each other Every employee has to be proficient in using social media. "We do not have a specific department dealing with social media, it is everybody. It is not a technology or sales channel, it is a strategy," says Kroner.
The bank prides itself on allowing customers to speak openly about the service levels they receive. It is small things, like allowing customers to openly rate the bank, that makes it popular with them. "We are the only European bank to invite people to rate our bank. We often ask customers why they stay with this little, silly bank like us, and they say 'You are the only one listening'," he says.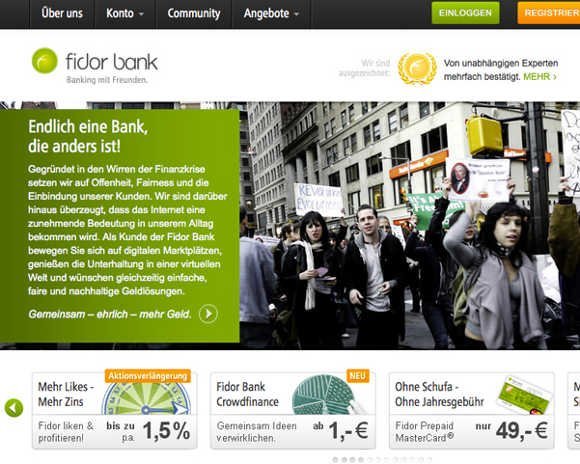 Another benefit gained from listening is the bank's product development activity. Kroner says the bank has had 1,796 suggestions for new products from community members. "What do you receive from your R&D department? We do not need an R&D department," he says. "We have it – the community." The bank has now been operating for a few years, and was almost profitable last year. Kroner says it should hit profitability next year.
Rik Turner, financial services analyst at Ovum, says in the US over the past decade, even before social media, there have been numerous attempts to address retail banking services in different ways. These include ideas like peer-to-peer banking. He says that in the US, unlike the UK where there are only a handful of retail banks, there are thousands of retail banking service providers, so people are more open to trying new banks. "Germany is similar, and an exception in Europe, because it has a large number of retail banks," he adds.
Turner says consumers in the US and Germany are more likely to try out new banks. "Since the banking crisis, banks' names have been dragged through the mud, so more people are now likely to consider alternatives," he says. In the UK, for example, Virgin Bank and Metro Bank have become established as high street alternatives to the big, established players. Turner says Fidor Bank, like any new bank, will take time to make headway: "It is laudable, but a long-term project. It will be interesting to see where it is in five years." He says there are groups of people which see their online communities as their main communities to whom this type of bank would immediately appeal.
Social media means you are integrated, transparent, interactive, listening
Matthias Kroner, Fidor Bank
But what can Fidor Bank teach the established players? Banks want to cut costs. Fidor bank has only 35 staff and it costs only about €3.50 to set up new customers. Banks want to improve customer trust. Fidor's customers trust it because it listens to them all the time through social media and customers have a trusted community supporting them.
Banks want to be able to quickly offer new services in a competitive market. Fidor has no 40-year-old legacy systems holding it back, and is able to offer customers what they want itself or via partners.
Christophe Langlois, founder of social media in banking consultancy Visible Banking, says Fidor Bank's use of crowdsourcing is interesting. "Customer services is handled by trusted customers in the online community," he says. Fidor Bank demonstrates the opportunity for banks to be quickly up and running and able to expand regionally and expand service offerings quickly without the handicap of legacy systems, according to Langlois.
For example, the bank offers customers the opportunity to trade in non-money items, such as precious metals. Fidor Bank can also deal with multiple currencies in a single account. Kroner says customers do not need to set up a dollar account to work with Fidor – it can be the same account. Why can't other banks do this? "Because their mainframes from the 1950s are telling them they can't," he says. Kroner believes big banks could learn something from Fidor Bank: "There is an opportunity for big banks to set up new banks." Kosta Peric, head of innovation at the Society for Worldwide Interbank Financial Telecommunication (Swift), agrees that there could be an opportunity for big banks to better use social media and Web 2.0.
"Fidor Bank's customer acquisition is very clever in how it uses social media. You can get a basic service through a Facebook profile and the bank can crosssell," he says. "The challenge that the big, established banks face is attracting the new generation of hyper-connected people. These young people do not know of the world without Facebook, Google and Twitter."
But Peric says these banks should test out the technology first in a sandboxed environment. Kroner warns banks that try to use social media to tread carefully. "If you think you are online because your bank can be approached from the web, let me tell you, you are not," he says. "Social media does not mean you sell some mediocre, non-integrated, black box product via Facebook. Social media means you are integrated, transparent, interactive, listening."
---
Picture Credit: iStockPhoto/Thinkstock
Read more on Financial applications