Sapior is a provider of web-based services that de-risk the collection, linking and processing of sensitive data. Its on-demand browser-based service allows users to avoid the costs and breach risks of maintaining a central database. The company says it enables the ethical sharing of health data in ways that patients are happy with.
Sapior creates specialist products and services to reduce the breach risk of health or sensitive data. It is a British company with a background in data management and business intelligence. It claims to understand the value of using data for a host of management activities and recognise the vital importance of fostering trust and confidence in the people whose data is being used. Its mission is to enable ethical data sharing.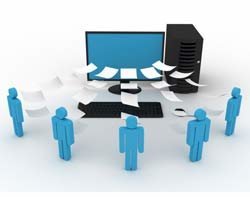 Sapior's founders come from a background in business intelligence/data warehousing and scalable computing. They have worked within financial services and retail companies in the US and Europe.
What Sapior does
Sapior provides de-identification for clients.
Founder Rob Navarro says: "Privacy and security issues are increasingly prevalent as organisations become more dependent on leveraging data for competitive advantage and individuals become more concerned about how their personal data is handled. Sapior De-Identification products try to enhance the security and privacy of sensitive data, for use especially where data is regulated, analysed, outsourced or shared with partners."
Who would use/buy it?
Primary care trusts, companies that licence health data.
Used by financial services, healthcare and government organisations, Sapior's Pseudonymisation products provide protection against internal threats, such as malicious or compromised employees. Additionally, Sapior says its automated tools have been designed to simplify and improve the cost-efficiency of security processes.
According to Navarro, Sapior offers zero breach risk for the collection and linking of data.
What are the business benefits?
Navarro says: "It's a zero risk way of delivering data. Data delivery on demand makes it cheaper and safer as no data is kept in a data warehouse."
How would investment help?
Sapior does not necessarily need huge financial backing, but it is looking to find investors that have experience in the health sector who could help by giving the company more advice, understanding and guidance while increasing reach. Navarro's goal is to be the "leading supplier of secure on-demand data collection, for a variety of NHS-facing information services" within five years.
Email Alerts
Register now to receive ComputerWeekly.com IT-related news, guides and more, delivered to your inbox.
By submitting your personal information, you agree to receive emails regarding relevant products and special offers from TechTarget and its partners. You also agree that your personal information may be transferred and processed in the United States, and that you have read and agree to the
Terms of Use
and the
Privacy Policy
.
This was first published in September 2011