The second quarter of 2007 was the best for IT job-seekers for several years, with double-digit growth in the full-time and freelance jobs markets. The number of permanent advertised jobs was up 13% on the same period in 2006, and there were 18% more contract positions on offer, according to the Computer Weekly Survey of Appointments Data and Trends compiled by Salary Services Limited (SSL).
"We are seeing a continuingly buoyant market in all respects," says Paul Smith, development director at recruitment firm Harvey Nash Group.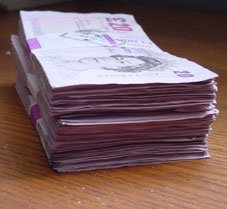 The money on offer to job-seekers also increased. Salaries for permanent staff rose by 2.6% on average. This does not sound much, but it is the first time that a rise above 2% has been recorded in five quarters. This salary increase is remarkably constant across all 55 job positions surveyed.
Average rates offered to freelancers also increased by 2.6%, the same amount as in the first quarter. Here, some professionals did fare better than others. The average rate for systems analysts rose by 8% - from £38 per hour to £41 - and for programmers by 19% - from £31 to £37.
The average increases are just above the government's Consumer Price Index inflation rate figure of 2.4%, although they do not match average wage inflation across all industries of between 4% and 5%.
The increase in advertised jobs was not uniform across the whole economy. The finance sector is booming, but the manufacturing industry is recruiting fewer people than a year ago.
What is not apparent from the SSL figures is a relative decline in recruitment by the larger corporations. "Medium companies and their IT departments are experiencing much more growth," Smith says.
Permanent staff
In the permanent IT jobs market, it is the rise in demand for PC support staff that is most notable, as this has been a relatively depressed area for several years. Jobs advertisements here were up by nearly 50% on a year ago.
Demand for technical support staff was also up - by about 33% - and there was an increase in advertising for management positions. The number of positions advertised for development and systems staff rose by less than the average. All of this suggests that IT departments are consolidating after a period of development new systems are in place, and the emphasis is now on getting them to work effectively.
Geographically, demand for permanent staff rose most in central London, which was the only area to show double-digit growth. Outer London and the South also showed gains, and these three areas accounted for nearly 66% of all permanent jobs on offer.
The West Midlands, North West, Scotland and Northern Ireland missed out on the market upturn, with the number of permanent jobs on offer down by about 15% on a year ago.
Growth in London is fuelled by the finance industry, which the fastest-growing sector for IT jobs, with the number advertised up by 25%.
The public sector is continuing to recruit permanent staff, despite the maturing of the NHS IT programme and several other major projects. All other industry sectors showed some growth, except manufacturing, which was slightly down on a year ago.
All of these figures relate to job advertising on the web. IT advertising in newspapers and magazines continues to decline, and was down by more than a third on the second quarter of last year. It is now at its lowest level since the end of 2004.
Contractors
In the contract market, the fact that there was a rise at all is significant, as there had been a decline in the first quarter. A rise as high as 18% is very encouraging.
A close examination of the figures shows that the freelance market differs significantly from the permanent jobs market in some respects. Development positions increased by more than twice the average, as did those for database specialists, but demand for PC support and technical support personnel rose by less than the average.
Geographically, demand for contractors rose most in Wales, Scotland and Northern Ireland. Freelance positions in these areas were up by more than half as much again as a year ago. Contract positions in London were up by 25%, following a significant decline in the first quarter of 2007. All areas showed a rise in contract positions on the same period in 2006.
However, several industry sectors rose by less than a year ago. They included the public sector, where demand was down by 19%. This is a sign of a return to stability after the frenetic activity in several large government contracts over the past few years.
The manufacturing industry slashed recruitment of contractors by an even great amount, almost 25%, and this was mirrored in the electronics and communications sector.
Once again it was the finance houses that provided the biggest growth, with demand up by more than 50% on a year ago.
Skills
As far as in-demand skills go, the picture is generally static. The top 14 skills in the second quarter are the same as in the first quarter, and there were only two positional changes: a decline for C++, explained by a transfer of demand to C#, and a rise for SQL Server.
Comparing this year's positions with those of a year ago illustrates the trend of an increasing preference for Microsoft development methodology at the expense of Java, with both steadily displacing the Unix client-server choice of the late 1990s.
"Our development used to be 50-50 Microsoft and Java, now it is 70% Microsoft. That change has happened over 18 months," Smith says.
This change is made apparent in the league table by the growth in demand for SQL Server. This quarter it has risen above Oracle for the first time and is now in its highest-ever position of fifth. The next two positions are occupied by C# and .net, and all three are showing well above average growth of 25% on a year ago, as is ASP.
In contrast, demand for Java rose by 4%, and there was 1% less advertising for J2EE experience than a year ago.
The requirement for Unix skills fell by 13%, and by 16% for the most popular of the proprietary versions, Solaris. Interest in Linux increased slightly. The traditional Unix software packages are also falling away. Demand for Oracle rose, but by less than the average, and interest in Sybase fell 16%.
These figures paint a picture of a swing away from Unix, with some users migrating to open source but a larger number opting for the Microsoft alternative.
how the survey is conducted
This article is based on information from the Computer Weekly/SSL Quarterly Survey of Appointments Data and Trends.
The survey analyses ads for IT professionals on the web, in the trade press, and the quality national dailies and Sundays. It is intended primarily for recruitment agencies and CIOs with a substantial recruitment requirement.
The posts are broken down into 55 categories, which include details of the number of posts advertised and the average and median national salaries offered for the past five quarters.
The survey provides further analyses within each job category by platform type, industry sector and regional location. It also gives a breakdown of the technical skills most in demand.
The survey costs £250 per issue or £350 for an annual subscription. This covers four issues, and includes a free software program, which allows selection of combinations of region, industry and software skills for specified job types. You can order it at www.salaryservices.co.uk.
Email Alerts
Register now to receive ComputerWeekly.com IT-related news, guides and more, delivered to your inbox.
By submitting your personal information, you agree to receive emails regarding relevant products and special offers from TechTarget and its partners. You also agree that your personal information may be transferred and processed in the United States, and that you have read and agree to the
Terms of Use
and the
Privacy Policy
.
This was first published in September 2007