Jaspersoft's Business Intelligence (BI) Suite Enterprise Editionis a strong competitor in the open source BI market, with its main rivals being Actuate BIRT, SpagoBI, and Pentaho Enterprise. But due to its wide toolset, analysts also view Jaspersoft worth considering alongside commercial BI platforms from Microsoft, IBM, Information Builders, Oracle, SAP and SAS.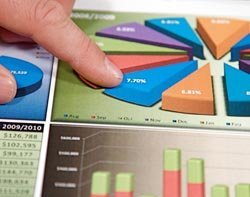 Jaspersoft provides a broad BI suite covering reporting, online analytical processing (OLAP), data visualisation and data integration. It also features interactive, web-based reports, dashboards and analysis, and comes at a fraction of the licence cost of offerings from commercial suppliers.
BI Enterprise also supports a range of implementation options such as on-premise, multi-tenant software-as-a-service (SaaS), and cloud-based deployment, and Jaspersoft offers similar technical support packages to most commercial BI suppliers.
The supplier owns and controls its JasperReports and iReport tools (for core reporting), and JasperServer (which provides repository, security and dashboarding functions, plus ad hoc and in-memory data analysis capabilities).
But the suite's open source codebase also enables it to support third-party commercial and open source BI tools, which gives it its broad range of capabilities. These components include Talend's open source extract, transform and load (ETL) tool and activity monitoring console; R, an advanced analytics development environment; and JasperAnalysis, an OLAP tool based on the open source Mondrian engine.
One disadvantage of this approach is that while these tools extend the suite's functionality, Jaspersoft does not own or control these key BI components, or their roadmap or integration.
Nevertheless, Mike Boyarski, director of product marketing at Jaspersoft, argues that the relatively low cost of BI Enterprise is a big attraction for many IT managers. "In some cases, the cost of expanding the use of an existing commercial tool is prohibitively high due to per-seat licence fees and associated services expenses. For core BI requirements, Jaspersoft often equals or betters the [price of the] incumbent solution," he says.
Analyst view
Forrester Research principal analyst Boris Evelson says there is a clear distinction between Jaspersoft's community and commercial enterprise suites, with the latter able to compete with the commercial market leaders on features and functionality.
In terms of open source, enterprise-class BI suites, he says Actuate BIRT "leads the pack because of richness of reporting functionality". But he adds: "Jaspersoft Enterprise, SpagoBI, Pentaho Enterprise, and Pentaho Community are close behind, and offer a much fuller and broader BI stack than Actuate BIRT, including ETL and advanced analytics."
Evelson argues that while Jaspersoft does not match, feature for feature, the likes of Oracle, Microsoft and IBM, BI users should consider whether they really need all of the "bells and whistles" of the larger suites.
"If your IT culture calls for an 80/20 rule - where 80% of requested functionality is mostly good enough - and your budget is limited, Jaspersoft, Pentaho, and SpagoBI offer very respectable options," he says.
RelayWare - Jaspersoft case study
RelayWare, a supplier of partner relationship management (PRM) software to the likes of Sony, Lexmark and Trend Micro, chose Jaspersoft BI Enterprise and JasperReports Server after "extensive evaluation". The firm rolled out the latest version of its PRM software, RelayWare Version 8.3, in August, incorporating JasperReports Server.
It chose Jaspersoft mainly because its reporting capabilities allow RelayWare to enable its clients, many of whom have non-technical sales and marketing users, to share reports dynamically with their partners across the world via web portals and dashboards. RelayWare operates globally, and therefore chose to implement Jaspersoft in the cloud.
"We were struck by JasperReports Server's ease of integration, functionality, feature set and ease of use, says RelayWare CEO Mike Morgan. He adds that the firm chose an open source platform partly because of its "lack of expense" compared with commercial platforms, and partly because of its "ongoing development and support".
Product information 
Company: Jaspersoft founded in San Francisco in 2004
Product: Jaspersoft Business Intelligence Enterprise
Features: Reporting, OLAP, data visualisation, dashboards, data integration
Production deployments: 175,000 in 100 countries; over 14,000 commercial customers
Website: www.jaspersoft.com
Email Alerts
Register now to receive ComputerWeekly.com IT-related news, guides and more, delivered to your inbox.
By submitting your personal information, you agree to receive emails regarding relevant products and special offers from TechTarget and its partners. You also agree that your personal information may be transferred and processed in the United States, and that you have read and agree to the
Terms of Use
and the
Privacy Policy
.
This was first published in September 2011