Oracle unveils e-application


Cliff Saran
Oracle is planning to deliver out-of-the-box e-commerce with the introduction of Oracle Applications 11i, due later in the...
Cliff Saran
Oracle is planning to deliver out-of-the-box e-commerce with the introduction of Oracle Applications 11i, due later in the year.
In the opening speech of the Oracle Applications User Group (Oaug) conference in Paris this week, Mark Javis, senior vice president of worldwide marketing at Oracle, spoke of how businesses could reduce operating costs by about 20% through Web-centric business practices.

Download this free guide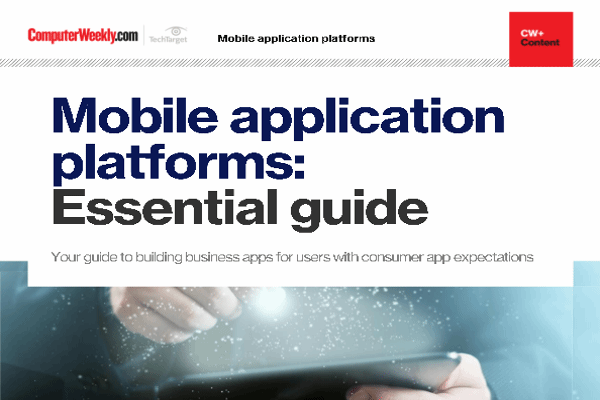 Building business apps for users with consumer app expectations
One of the mantras of modern enterprise application development is that business applications should be as easy to use as mass market consumer applications. In this guide, Computer Weekly examines the issues around mobile applications and the platforms emerging to help developers.
By submitting your personal information, you agree that TechTarget and its partners may contact you regarding relevant content, products and special offers.
You also agree that your personal information may be transferred and processed in the United States, and that you have read and agree to the Terms of Use and the Privacy Policy.
Jarvis said Oracle had been working for 18 months on its e-business blueprint - a strategy to link its applications in a way that allows them to share data and business processes.
"A problem many companies face today," Javis said, "is that by the time they integrate all their [line of business] applications together, their competitors have taken a lead."
Oracle plans to offer Applications 11i as an integrated suite, whereby applications for customer relationship, sales, manufacturing, human resources and financials share common data.
"When companies buy software that takes years to implement, the implementation time becomes a major hurdle," Jarvis explained.
He said any organisation that had spent a vast amount of time and money rolling out SAP should scrap it if they wish to turn themselves into an e-business.
Jarvis said it would be cheaper to throw out SAP and start again with an integrated package than attempt to customise it.
Rather than rely on heavy customisation - as in SAP - Oracle Applications 11i uses built-in business processes that can be configured to suit company requirements. As such, Jarvis claimed it could be implemented more rapidly.
One of the main drivers in the new package is that it has been designed to address global business. Jarvis said, "Companies need to think globally to address e-business."
He questioned the merits of building an infrastructure based on geographical regions. "On the Internet, it is language, not geography, that is a barrier."
Read more on Business applications