This Content Component encountered an error
This Article Covers
RELATED TOPICS
This Content Component encountered an error
This Content Component encountered an error
Efforts to introduce energy efficient policies in datacentres could fail because they are at odds with the key performance indicators traditionally used to measure IT efficiency, according to Forrester Research.

Download this free guide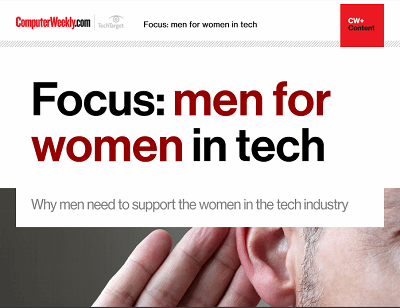 Men for women in tech
This guide showcases some of the men who are helping women to progress in the technology industry and the methods they are using to do so.
By submitting your personal information, you agree that TechTarget and its partners may contact you regarding relevant content, products and special offers.
You also agree that your personal information may be transferred and processed in the United States, and that you have read and agree to the Terms of Use and the Privacy Policy.
The analyst firm said that in many companies the IT department neither sees nor pays the electric bill, and therefore lacks the incentive to save energy.
Christopher Mines, senior vice-president at Forrester Research, said, "An IT organisation's goals, which are related to uptime, throughput and reliability of technology-enabled business processes, might be at odds with, or at least threatened by, goals related to being energy-efficient."
He said companies might be hesitant to pursue a green IT policy due to concerns over return on investment on energy-efficient equipment.
Forrester found that users were concerned that the payback on investments in greener IT involving changes to datacentre infrastructure and client devices was unclear.
To implement green IT successfully, businesses need to change the way they work and have return on investment methods to measure energy benefits, said Mines.
"For example, IT could put in conferencing capabilities to cut down on employee travel and enable home working, or it could put in monitoring devices and networks to track corporate energy use. The metric here would be something like an improvement in the corporate CO2 output/revenues ratio," he said.
Rising power needs and a shortage of expansion space for datacentres mean that lifetime energy costs could exceed the acquisition cost of datacentre equipment, said Mines. Under these conditions, Forrester predicted that electricity prices would rise, so IT departments should recognise the importance of going green.
"IT buyers were simply unaware of the problems. Twenty nine per cent of respondents to our survey identified datacentre power issues as important, but 71% did not," Mines said.
Forrester's research found that green responsibilities, if they were identified within a company, were typically spread around an organisation in marketing, procurement, facilities, human resources and management.
Do you run a green machine? >>
Comment on this article: computer.weekly@rbi.co.uk

This Content Component encountered an error
This Content Component encountered an error