IT Works - The resource for training and skills to empower the digital economy
IT Works - The resource for training and skills to empower the digital economy
Information technology (IT) is integral to modern life, and it is essential that the UK supports and grows a digital economy, which will generate hundreds of thousands of new jobs in the coming years. IT is the hidden force that makes a smartphone useful, that keeps aircraft in the skies, puts products on shelves and is behind everything from the Olympics to the tax office.

Download this free guide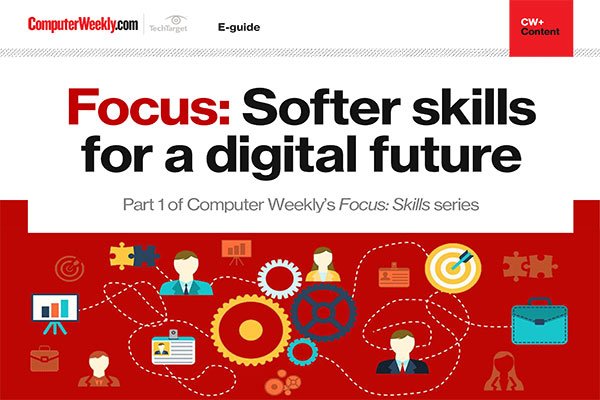 Why softer skills are essential for the workforce of the future
Explore the different types of skills that are needed for technology roles, as well as the increasing importance of soft skills, creativity and diverse thought in developing the technology teams of the future.
By submitting your personal information, you agree that TechTarget and its partners may contact you regarding relevant content, products and special offers.
You also agree that your personal information may be transferred and processed in the United States, and that you have read and agree to the Terms of Use and the Privacy Policy.
Recognising the need to nurture, develop and reskill individuals to support the digital economy, Computer weekly is embarking on a programme of content, to provide a resource for anyone wishing to understand and build a career within IT.
Read more on IT education and training