How can I get into IT with no experience?
Expert advice for readers' career problems
The question: How can I get into IT with no experience?
I am a 32-year-old researcher for a publishing company but have always wanted to work in IT. I can understand IT issues in a short space of time and will start an ITIL foundation certificate course in September. How do I break the Catch 22 of getting a job in IT with no experience?

Download this free guide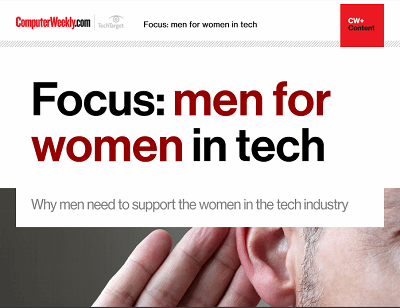 Men for women in tech
There is still a lack of diversity in the IT industry despite many initiatives designed to make the sector a place that women want to work. Many believe these strategies only work with support from the top, and as most of those in c-suite positions are male it makes sense that we need the support of the men in the industry to increase the number of women entering tech careers. This guide offers a collection of articles showcasing some of the men who are helping women to progress in the technology industry and the methods they are using to do so, such as providing mentoring, taking unconscious bias into account during hiring and encouraging young people into science, technology, engineering and maths (Stem) careers.
By submitting your personal information, you agree that TechTarget and its partners may contact you regarding relevant content, products and special offers.
You also agree that your personal information may be transferred and processed in the United States, and that you have read and agree to the Terms of Use and the Privacy Policy.
The solution: Show drive and stand out from the crowd
Be assured that your age makes no difference. If you fit the bill you will be considered by employers, regardless of how old you are. And your experience of successfully applying for jobs will attract the attention of potential employers.
The Catch 22 of no experience, no employment is one many people come up against, from new graduates to those seeking a career change. The key to convincing an employer to give you your first break is to show drive, determination and perseverance.
There are plenty of people competing for desktop support jobs so you will need to make an effort to stand out from the crowd.
The obvious answer is to prove your dedication by gaining a qualification. An ITIL certificate is one option, but you could also consider something broader such as a MCDST (Microsoft certified desktop support technician), especially as you may decide that service management is not for you.
This would make a much larger pool of jobs available to you.
The fact that you are a quick learner will stand you in good stead, both now and when you find employment. Any IT professional will tell you that the ability to learn on the job is invaluable.
An accelerated learning course would be suited to your abilities and would also demonstrate to potential employers that you are keen to begin your new career.
Solution by Robert Chapman, co-founder and chief executive, The Training Camp
The panel: Plan-Net Services, Hudson, Reed Technology, Zarak Technology, No Limits Coaching, The Training Camp
E-mail your career questions to:
Read more on IT jobs and recruitment