Flick a switch and save the UK £150m
Do you leave your PC monitor on all night or forget to turn out the lights when you are the last one to leave the office? If so,...
This Article Covers
RELATED TOPICS

Download this free guide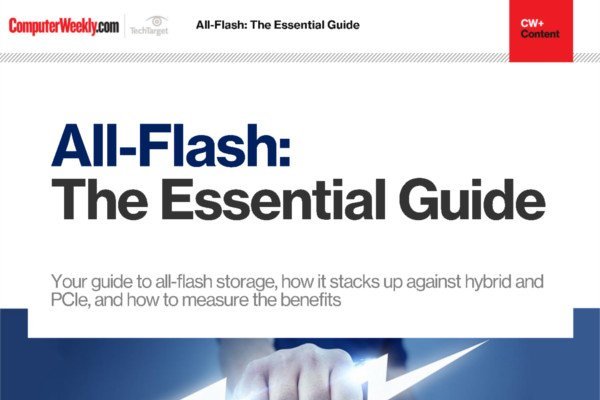 All-Flash: The Essential Guide
Access this guide to learn about all-flash storage, how it stacks up against hybrid and PCIe, and how to measure the benefits.
By submitting your personal information, you agree that TechTarget and its partners may contact you regarding relevant content, products and special offers.
You also agree that your personal information may be transferred and processed in the United States, and that you have read and agree to the Terms of Use and the Privacy Policy.

Do you leave your PC monitor on all night or forget to turn out the lights when you are the last one to leave the office? If so, you are contributing to the £150m worth of electricity that is wasted each year by UK businesses



The fourth annual Energy Efficiency Week, which starts on 22 October, aims to raise awareness of just how important small actions can be in saving resources.

Research carried out by the Energy Saving Trust reveals that office workers who leave their computer monitors switched on while they are on holiday waste enough electricity over a two-week period to print the complete works of Shakespeare 16 times. In other words, in two weeks a single computer monitor uses enough energy to print 20,000 sheets of A4 paper.

Further calculations show that offices in the UK use on average 165kWh of electricity per square metre of office space per year - and 20% of this is unnecessary. This means that 33kWh is being wasted every year - that is enough energy to make 1.6 billion cups of tea every week.

"With the constant demand for new technology in the workplace, office employees have a greater responsibility to ensure that energy is not wasted needlessly," says Tim Curtis, director of energy efficiency at the Energy Saving Trust. "The culprits are Internet connections being left online all day, computers and monitors that are kept on standby and photocopiers left on overnight."

Curtis believes companies should encourage staff to take a responsible attitude to energy, perhaps by introducing incentive schemes. The IT department, with its understanding of how a firm's technology is being used, can play a vital role in this - and potentially save a fortune.

For more information and energy-saving tips call the Energy Efficiency Hotline on 0845-727 7200 or go to www.saveenergy.co.uk
Read more on Data centre hardware