Children need Web havens


Nabil Shabka
Soapbox
Last week's news that a 33-year-old man had behaved indecently with a teenage girl after contacting her via an...
This Article Covers
RELATED TOPICS
Nabil Shabka
Soapbox
Last week's news that a 33-year-old man had behaved indecently with a teenage girl after contacting her via an online chat room reignited the debate about safety of children on the Internet. The debate was played out in radio phone-ins and the tabloid press, with many people calling for increased policing of the Internet and restrictions on the access children should have.

Download this free guide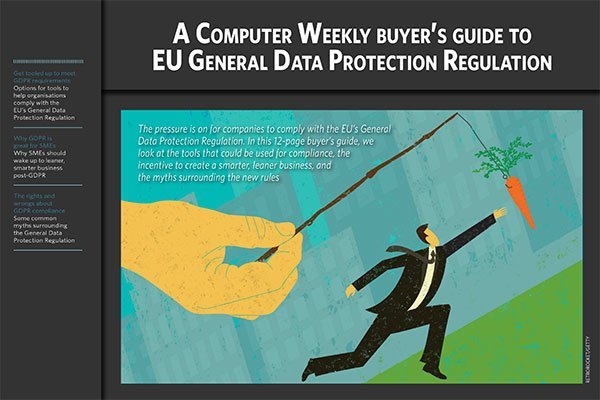 Computer Weekly's Buyer's Guide to GDPR Part 2
In this 12-page buyer's guide, we look at the tools that could be used for compliance, the incentive to create a smarter, leaner business, and the myths surrounding the new rules.
By submitting your personal information, you agree that TechTarget and its partners may contact you regarding relevant content, products and special offers.
You also agree that your personal information may be transferred and processed in the United States, and that you have read and agree to the Terms of Use and the Privacy Policy.
Issues such as this have a direct bearing on the success of e-business in the UK. If trust and confidence in the Internet are not engendered, the general public will never view it with anything other than suspicion.
Knee-jerk calls for greater policing of the Internet are largely worthless. The reality - however unpalatable it may be - is that we will never be able to fully police a liberal, open environment which provides information on every conceivable topic, just as we will never be able to eradicate the types of people who prey on children.
What we can do though, is create havens, with tightly controlled access where children can communicate safely and swap information.
This is important. Today's children are tomorrow's customers. The technology to create the frameworks that facilitate completely safe environments already exist, and it is possible to create places where only appropriate members are allowed access.
Contrary to public belief, young people do care about who and what they encounter on the Web. Maybe the scaremongers aren't aware of this.
And these same young people have spent their time since this incident educating their parents, telling them that the Internet is not as perilous a place as they might think it is.
Nabil Shabka is chief executive officer of schoolmaster.net
Read more on E-commerce technology