Checks need not be 'Big Brother'
The need to monitor communications is part of the response by companies to increased data regulation. Conceptually, this is...

Download this free guide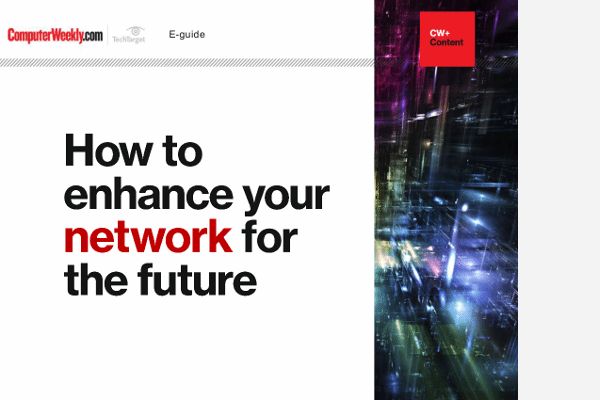 How to enhance your network for the future
Latest on networking developments and directions: NFV, self-optimising networks and IoT enabled smart cities
By submitting your email address, you agree to receive emails regarding relevant topic offers from TechTarget and its partners. You can withdraw your consent at any time. Contact TechTarget at 275 Grove Street, Newton, MA.
You also agree that your personal information may be transferred and processed in the United States, and that you have read and agree to the Terms of Use and the Privacy Policy.

The need to monitor communications is part of the response by companies to increased data regulation. Conceptually, this is nothing new. For example, there is a long history of auditing business transactions, but auditing is a reactive process and new technologies can provide real-time monitoring.

Managing the misunderstandings that arise in conversations has to be a good thing and is an integral part of being a good business partner. This facet is also arguably more important than the price and quality of goods.

It is especially true in a world where one has to respond to increased regulation and an implied requirement to closely manage and understand what is happening in supply chains. But transforming the desire into actually making real-time responses and deliveries are worlds apart.

Although people have little difficulty in accepting technology such as anti-spam software, it is a very different matter when verbal communication is being monitored. This may be because anti-spam systems are passive and at arm's length, whereas e-mail and conversation monitoring makes a difference to working practices.

The response has to be one of change management and education combined with openness about the new technology. Most firms should have little difficulty communicating the dangers of seemingly well-intentioned or flippant comments.

One well remembers Gerald Ratner labelling his products "total crap" and the resulting near collapse of the Ratner empire. If that example isn't a reality check, then what is? Provided companies balance need and execution in the change management process, then real-time monitoring should not signal a shift towards Big Brother but be welcomed.

Brenda Morris is UK managing director at OpenText