When a major IT project at the Ministry of Justice (MoJ) to roll out an electronic filing system failed, Nigel Kelly, e-working project manager at the MoJ, created a digital court record system from scratch using an entirely different approach. Kelly has since left the MoJ to found IT consultancy Processfour, but spoke to Computer Weekly about why small-scale IT projects are the key to success in the public sector.
Following the ending of the MoJ's Electronic Filing and Document Management (EFDM) programme, Nigel Kelly was determined to create a system that allowed users to work electronically through the life of a case but on a smaller scale across the Royal Courts of Justice.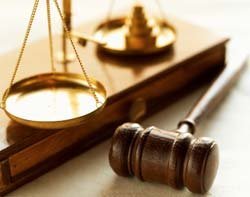 EFDM would have covered all the civil and family courts in England and Wales, but was wound down at the end of 2008, along with a number of MoJ projects, as part of the department's cost-cutting drive. Kelly says the project was worth around £60-65m over five years, but believes the decision to scrap it was correct.
Instead, Kelly rolled out an electronic filing system to much greater success across the Royal Courts of Justice in London in the Technology and Construction, Chancery Division and Bankruptcy Court. "We had to re-engineer it, as [the original system] was not really about the customer experience but about the judges. The problem was it was too big and too expansive," he says.
The initial investment was £2m in the first pilot, which covered infrastructure and licensing costs and integration to back-end systems. "In the completion of the project we came under budget and under time - it took three months to complete the [initial] system," he says.
The system was designed using Apache software and MySQL database to underwrite it, but the bulk of the system consists of Adobe's LiveCycle Enterprise suite.
A team of four developers and one judge worked on creating the systems using an agile approach. "Previously, there were 37 case record systems, which included spreadsheets and bespoke systems, all internally facing. The rationalisation of that is still going on," says Kelly.
"The new process was very popular with law firms - it has reduced the process from a matter of weeks to just six minutes," he says.
The original business case was simply to modernise systems, but the side effect has been big efficiency gains. "We have saved around 82% in manpower time - with everything now co-located in one building. We have got rid of the old systems," he says.
For the Royal Courts of Justice, particularly the Bankruptcy Court, this came at exactly the right time, because when the recession hit they were able to redeploy the savings made in manpower to deal with a surge of bankruptcy claims, says Kelly.
A similar system was due to be rolled out in some of the Birmingham courts, but was pulled due to funding constraints. Nevertheless, Kelly believes it was important to prove that cases can be digitised, albeit on smaller scales.
"The benefit of choosing an off-the-shelf system was in having an opportunity to do everything in a standard way. It also meant we could demonstrate a very basic product as we were going and see what it looked like. The key to a speedy roll-out is a standard single deployment," he said.
Update: since the publication of this story, Computer Weekly has learned that eWorking has encountered major obstacles. For an update of its progress

click here

.
---
Read more case studies from Computer Weekly:
Email Alerts
Register now to receive ComputerWeekly.com IT-related news, guides and more, delivered to your inbox.
By submitting your personal information, you agree to receive emails regarding relevant products and special offers from TechTarget and its partners. You also agree that your personal information may be transferred and processed in the United States, and that you have read and agree to the
Terms of Use
and the
Privacy Policy
.
This was first published in June 2011