Calling SMEs! Let someone else take the IT strain
IT is meant to help you run your business and give you competitive edge by creating new business opportunities. It's not meant to...

Download this free guide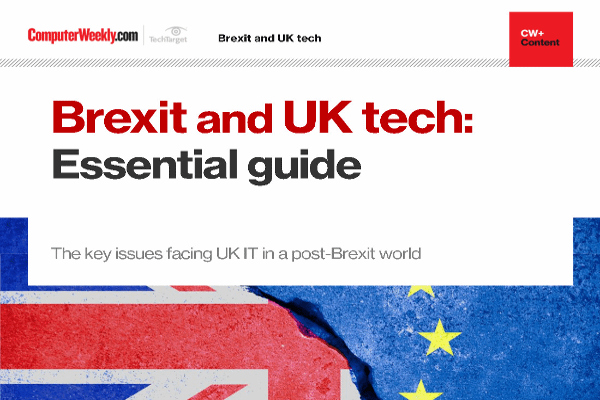 Brexit and UK tech: Essential guide
Find your way in the post-Brexit world and establish priorities in the face of uncertainty
By submitting your personal information, you agree that TechTarget and its partners may contact you regarding relevant content, products and special offers.
You also agree that your personal information may be transferred and processed in the United States, and that you have read and agree to the Terms of Use and the Privacy Policy.

IT is meant to help you run your business and give you competitive edge by creating new business opportunities. It's not meant to be just another management headache and a further drain on budgets already under pressure.



If you are groaning under the burdens of running your IT requirements in-house, the rise of the Web may have finally created the solutions you need to improve business efficiency without getting a sore head.

It's all down to the new breed of service provider who promise to relieve you of your IT burdens while allowing you to use IT to your advantage in ways you may not even have thought of.

MSPs - or managed service providers - are the latest incarnation of external providers of IT and promise to use the Web to make IT work for you and not the other way round.

So if you don't know your ASPs and xSPs from your MSPs, don't worry. The articles below will make everything clear.

Outsourcing for the masses
Read article >>

The three kinds of MSP
Read article >>

xSP, MSP and infrastructure support
Read article >>

It is easy to change to another MSP
Read article >>
Read more on Managing IT and business issues