Buyer's guide: Top six tips to improve your organisation's social media CRM strategy
Although social CRM definitions vary, all share some common distinctions. They all centre on customer-centric interactions through social media. Competitive intelligence (CI) professionals - inherently customer-focused marketers - recognise the value of social media in learning about and connecting with customers. Here are six top tips for building social CRM strategies: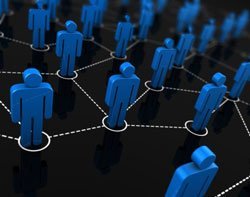 This Article Covers
RELATED TOPICS
Although social CRM definitions vary, all share some common distinctions. They all centre on customer-centric interactions through social media. Competitive intelligence (CI) professionals - inherently customer-focused marketers - recognise the value of social media in learning about and connecting with customers. Here are six top tips for building social CRM strategies:

Download this free guide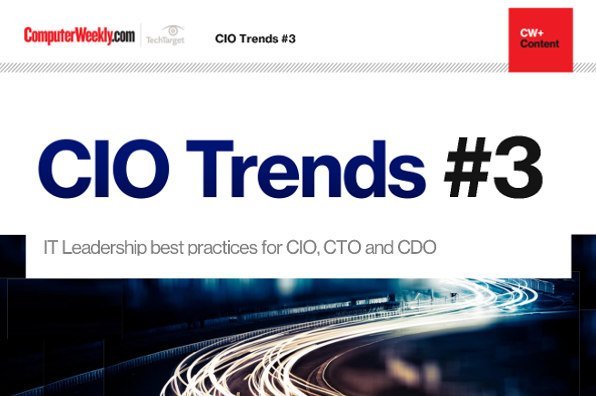 Your one-stop guide to leading an IT department in 2017
Download our most popular articles for IT leaders to learn about skills of great CIOs, tech and digital strategy at the board-level, salary survey results, finding funding for digital initiatives and digital opportunities for CIOs.
By submitting your personal information, you agree that TechTarget and its partners may contact you regarding relevant content, products and special offers.
You also agree that your personal information may be transferred and processed in the United States, and that you have read and agree to the Terms of Use and the Privacy Policy.

1. Social CRM starts with a socially populated customer database
In its most technical form, social CRM combines social media and CRM databases. Before diving into the strategic aspects of social media, CI professionals who are evaluating social CRM can think about it from a database perspective. Today, customer databases contain traditional fields such as name, phone number, and e-mail. But by adding social content to the customer database - such as a customer's Twitter handle, recent blog post, or LinkedIn profile. Adding social media data to the customer database involves cross-channel customer recognition challenges, a working relationship between IT and marketing, a high level of comfort with data analysis, and a deliberate plan around handling customers' conversations. But underneath all of this, the databases must be capable of handling social data and businesses must ensure they're on the safe side of their customers' privacy concerns.
2. Social CRM requires strategic social planning
Many firms today resist social CRM due to the technology limitations. But adopting social CRM involves a new way of thinking for many brands. Social CRM means accepting and understanding social media as a valid source of customer data. Building social media into the customer database takes technology assistance, but also requires a strategy. Teams must decide why before how. Social CRM can drive customer support, sales, market research, engagement marketing and more - but each of these objectives comes with a different a different strategy and with a different execution.
3. Early experiments show promise
Although most of the conversation around social CRM is primarily hype, some of the buzz comes from businesses' early success. For example, Procter & Gamble uses online communities to gain insight on customer demographics - then targets product development and marketing around these insights. One financial services firm populates its customer database with information learned through social networks and then segments its database for an informed customer support function. The early adopters share a key similarity: They stick with basic business goals. Advanced targeting, increased sales, or improved customer support are traditional business goals - early adopters didn't change their goals for social media, but enhanced their approach with social CRM.
4. No end-to-end technology exists today
No matter how many vendors tout their social CRM capabilities, today's social CRM isn't something that you can buy from a single supplier. To feed social media content into a customer database, there needs to be cooperation and integration from CRM systems and social data aggregators or listening platforms. To enable the action on this data, you need a connection between databases and marketing suites or other outbound communication tools like customer support dashboards or social engagement tools. Although no full social CRM platform exists today, many vendors will compete for this business in the coming years. Because social CRM relies entirely on a functioning CRM system, the traditional CRM vendors have a leg up in building the desired platforms. In the meantime, prepare to combine data sources from disparate social channels, integrate complimenting technologies, and automate the data flow from online conversation to action.
5. Social CRM requires data analysis capabilities
Managing the vast influx of social data, mapping information to customers, deriving customer segmentation that incorporates social behaviours, and informing outbound actions may seem feasible on a small scale. But for many companies - with large consumer bases - there will be too many customers to track and too much online discussion to manage.
Achieving a functioning social CRM practice takes ample expertise: customer segmentation, database management, look-alike modelling, advanced data mining, and deep data analysis. The mantra around Customer data - capture, manage, analyze, apply - will guide social CRM from online conversation into action.
6. How to implement a social CRM strategy
The buzz around social CRM will grow through 2012, as social media continues its rampant spread through businesses. But for all the hype, expect many companies to find innovative ways to apply social CRM strategies and boost their business performance.
Forrester recommends that before diving into social CRM, determine if you're prepared to manage the new data source. Establishing a functioning customer database can be an arduous process - fortunately, social CRM shouldn't replace existing CRM systems, it should add and integrate to what's already in place.
Next, begin collecting data. Social CRM is not possible without social media data, so firms expecting to integrate social media data into their customer databases must begin by accessing that data. Today, most firms turn to listening platforms for data sourcing and analysis. To feed data found in listening initiatives, many of the listening platform vendors offer API integrations with some of the large customer databases. But this integration is relatively simplistic, and many companies emphasise how hard it is to consistently connect to primary identifiers in the customer database. Businesses must learn to manage this unstructured data to understand how it will eventually integrate into their customer strategies.
Finally, test an outbound pilot using social information. Reach out to your customers for sales, support, or marketing - informed by social data in the database. One successful beverage company we spoke with started small, with a single campaign to learn the social ropes. Following a recent commercial, the marketing team collected data from online discussion to understand how its customers responded to the campaign. Although it was only able to identify a small percentage of customers through their social profiles, it compiled a virtual focus group and collected targeted feedback in a matter of hours. Through this process, it identified what worked best and built out scalable best practices to grow larger social CRM initiatives. By starting small, you can scale your social CRM strategies without overwhelming yourself in data.
This is an extract of Forrester's What Social CRM Means To Customer Intelligence paper by Zach Hofer-Shall with Suresh vittal and Allison Smith
Read more on Social media technology