Ashridge business school and the NCC tailor business courses for needs of IT professionals
A teaching programme under development by one of the UK's top business schools aims to help IT professionals develop into...

Download this free guide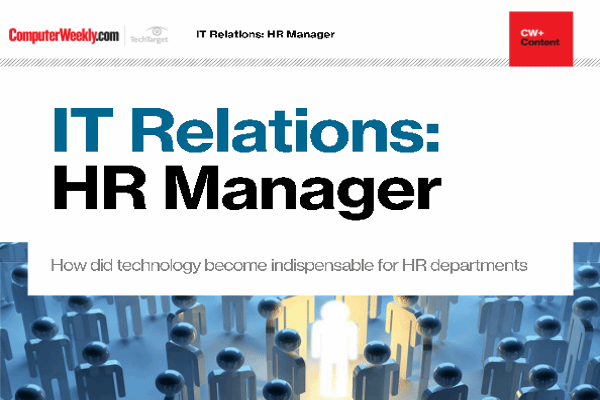 How did technology become indispensable for HR departments
HR and IT departments have begun to work closely together over the last few years. While HR historically has often received limited attention, companies now understand the key role the department plays in the business.
By submitting your personal information, you agree that TechTarget and its partners may contact you regarding relevant content, products and special offers.
You also agree that your personal information may be transferred and processed in the United States, and that you have read and agree to the Terms of Use and the Privacy Policy.

A teaching programme under development by one of the UK's top business schools aims to help IT professionals develop into tomorrow's board directors and business leaders.

Ashridge business school has joined forces with the National Computing Centre to develop courses to meet growing demand from employers for business-literate IT staff.

"IT is an integral part of the business. IT people need to understand what is happening in the business and make a positive contribution as managers and IT specialists," said Martin Lockett, director of business development at Ashridge.

The organisations plan to combine their expertise in business and technology to develop tailored training for IT professionals who want to improve their business skills and for managers who want to learn more about IT.

The first courses, which will be available in 2005, will include a virtual learning resources centre featuring online learning, one-week courses and a four-week IT executive programme.

The programme will offer training in how to manage multiple IT projects by drawing expertise from the finance and marketing departments or other parts of an organisation.

Ultimately, Ashridge and the NCC plan to develop an MBA programme tailored to the needs of IT professionals who want to make a step up to general management or get on to the board of directors.

"I think it is essential for people to have business skills if they want to act as a general manager. I would see an MBA, alongside business experience, as a stepping stone to getting on the board," said Lockett.

The courses will fill a gap in the professional development programme offered by the British Computer Society, which focuses on technical qualifications, said Michael Dean, director of membership at the NCC.

"The IT profession is changing. The alignment of IT and business strategy is essential for the success of organisations and for IT professionals' careers," he said.
Read more on IT jobs and recruitment