Public cloud adoption methodology of VivaConnect
Adoption of public cloud may be ridden with risks. This public cloud adoption methodology of VivaConnect will help you avoid a few bloopers.
Enterprise communication solutions provider, VivaConnect helps its clients to reach out to end users using SMS, email, and voice alerts. Two years ago, the company faced a new challenge. Over the years, it had generated a huge volume of data and its management became a critical issue. Aspects such as data protection, redundancy, and availability became important. The IT team at VivaConnect sensed it to be imprudent to store all data on a single internal server.
Being an IT savvy player, VivaConnect thought it appropriate to experiment with public cloud adoption, thus handing over data storage and its management to a capable third party cloud service provider. VivaConnect signed up with Netmagic for its CloudServe offering. VivaConnect migrated its SMS transactions infrastructure to Netmagic's CloudServe grid. Mentioned below are the four critical aspects related to public cloud adoption and the way VivaConnect approaches them.
1. Security provisions: Like any other company, security is the topmost concern for VivaConnect. In case of VivaConnect's public cloud arrangement, all cloud instances are managed online—this includes monitoring and relocating key resources such as memory, disk space, CPU cores. As part of the security measures, hardware firewalls at Netmagic's data center protect the CloudServe grid from unauthorized access. The resources of each virtual machine (VM) are isolated; the predefined policies do not allow VMs to impact each other and no shared memory is mapped between them. Further, access control is achieved through IPtables.
2. Operating system (OS) and application licenses: In the public cloud adoption setup, VivaConnect opted for a rental arrangement with Netmagic, wherein it pays a monthly rent of around Rs 4,000 to make use of Windows Server OS for five users. The other alternative was to buy the OS licenses from Microsoft, but VivaConnect opted for the rental model, as it assured smooth migration to new OS versions without having to bear the associated licensing costs.
Meanwhile, VivaConnect continues to manage its application software licenses to ensure that no external party gets access to its core business information.
3. Server management: VivaConnect chose to manage server instances on its own instead of paying for Netmagic's Inframanage services to save costs. Netmagic's Inframanage services handle routine maintenance and administration tasks at a monthly fee of Rs 6,000 per server instance. For VivaConnect, which currently has seven server instances running simultaneously, Inframanage would have cost Rs 42,000 per month. That expenditure is eliminated as VivaConnect manages the servers internally.
4. Service assurance: Netmagic CloudServe runs on VMware Hypervisor to ensure a continuous availability of services to its customers. Moreover, the vendor regularly upgrades its infrastructure resources to meet the changing requirements of clients.
5. Vendor lock-in: As part of itspublic cloud contract with VivaConnect, Netmagic has agreed not to impose any lock-in period for the services it offers. VivaConnect is free to move to any other vendor without paying any penalties to Netmagic.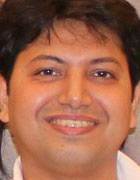 About the author: Vikram Raichura is founder and managing director at VivaConnect, an 11-year old enterprise communication provider. Raichura specializes in designing communication solutions across voice, SMS, email, and USSD.
(As told to Anuradha Ramamirtham)
Send in your comments by writing to [email protected]