Get your mobile Web analytics project approved
Mobile Web analytics can help maximize customer yields. Here's how to successfully make the business case for your mobile Web analytics investment needs.
Top level managers do not care for technology jargon. At the same time, they expect top-notch results from the IT department. Meeting these KPIs and figures may require a little help from mobile Web analytics, which can provide invaluable tools to help the marketing and customer relations departments maximize customer yields. This article shows you the smart way to pitch the business case for mobile Web analytics in order to ensure that you get the business sponsorship you desire for your mobile Web analytics projects.

Download this free guide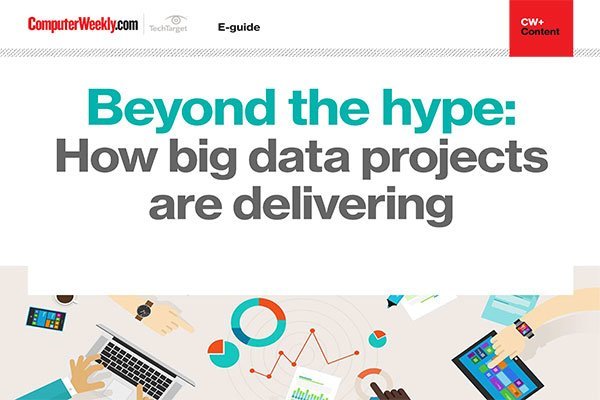 6 high profile examples of Big Data improving operations for corporations
This e-guide collates a group of examples of big data technologies in use, such as how Mercedes-AMG Petronas Motorsport are looking to gain an edge on the competition in the Grand Prix season. Also see how big organisations are managing their big data operations and their data analytics programmes and teams through some high profile case studies.
>>> Get all the details on what mobile web analytics is
Pitch for the right reasons: When presenting the business case for mobile Web analytics, it is of utmost importance to avoid underestimating the significance and importance of the technology. In many cases, CIOs pitch analytics for the mobile Web merely because they think it is the hottest new trend and is a cool technology to have. Do not fall into this trap!
Work with the business roadmap: A good way to start the mobile Web analytics pitch presentation would be to designate key performance indicators (KPIs) that would be achieved by the deployment of the mobile Web analytics. Be specific about where you need to get to and how this deployment will help you get there.
Obtain relevant research data and collaborate with your marketing team to demonstrate how mobile Web analytics fits in the scheme of the business plan.
Exhibit the power of mobile Web analytics: Next, you need to specify the range of customers that will be targeted, i.e., smartphone users and not feature phone users. Obtain relevant research data and collaborate with your marketing team to demonstrate how mobile Web analytics fits in the scheme of the business plan. Keep in mind smartphones, the various platforms they support, and what mobile Web analytics can do with these. Emphasize the importance of the mobile Web at all times.
Before and after: Focus on factors such as reducing micro-churn among existing customers and expanding the customer base. Give very specific examples and business cases of how the current scenario is not achieving optimum results. Compare and contrast this with the results that will be achieved from mobile Web analytics.
Explore the options: The next focus should be on the specific type of mobile Web analytics offering that suits your company best. Discuss the relative merits and pitfalls of the cloud vs. in-house options, concluding which of the two is preferable for the company and why. Take one small step at a time, and pitch for a pilot or proof of concept.
Spotlight features: Highlight the significance of the mobile Web analytics dashboard, reiterating that higher management personnel do not wish to get lost within a whirlpool of reports. Talk about the workflow management and querying functionality of the mobile Web analytics solution.
Data cleansing goes all the way: Remember that data cleansing initiatives will be needed. Mobile Web analytics uses very dynamic data. This will invariably be looked upon as an added cost and a tiresome process. Your production users that generate the data will have to undertake a cleansing process. Focus attention on the fact that the results will be only as good as the data. Data needs to be collated and cleansed in the most meaningful way (contextually relevant) in the shortest period of time.
Quick ROI: The great thing about mobile Web analytics is that it is possible to calculate ROI. The insights that are generated by the system can be shown to have tangible effects. Consider for instance a specific marketing campaign. This can be targeted at a group of users with smartphones, and contrasted with a control group. Mobile Web analytics can be used to provide insights to tap the more responsive customers from the target group. The results can be compared with the control group, and then utilized to tweak and run the campaign for the mass market. The tangible differences that emerge after employing mobile Web analytics can be used to quantify and calculate ROI.
Spread the love: Pitch the business case for mobile Web analytics to top management certainly. But also include pleasure points for the customer care departments and marketing teams. Demonstrate benefits that will accrue at these levels as well, and you can be assured of buy-in across the board.
About the author: Anandan Jayaraman has worldwide responsibility for Connectiva's corporate and product strategy, product management, marketing and sales consulting. He has extensive management experience in leading change, managing global business development, transforming go-to-market models and driving revenue growth in a number of enterprise software companies including SAP, Epiphany, and Siebel Systems. Jayaraman holds an MBA from the Indian Institute of Management, Calcutta and is a graduate of the Stanford Executive Program for senior executives at the Graduate School of Business, Stanford University.
(As told to Sharon D'Souza)
Read more on Business intelligence software